Downtown Birmingham has more SPORTS!
March 2, 2023 · Engage, Entertainment, Visit
Did you know Birmingham is home to 5 pro-sports teams? Within the past 10 years, the Magic City has welcomed a professional basketball, soccer, baseball, football, and even a hockey team! Last year, Protective Stadium had a whopping 667.6K visitors in their stands which beat Regions Field by 157.4K! These sports teams and therefore stadiums not only bring revenue but hundreds of jobs and business openings in Downtown Birmingham. Supporting your community can be as easy as rooting for your favorite local sports team. With Birmingham on the rise, who knows what other sports team the city might gain!
Legion Soccer Club, USFL Stallions, and Minor League Barons seasons are about to begin, here's what you need to know for the 2023 pro-sports season.
Protective Stadium:
Home of the Birmingham Legion FC, USFL Stallions, and UAB Football
Legion FC and USFL Stallion ticket prices begin at $10
Before the game:
With over 9 parking areas to choose from, parking has never been easier. Use the map below to help you navigate where to park.
Protective is a cashless facility, only credit card transactions are acceptable.
All bags must be clear and not exceed 12"x6"x16.
Nursing and sensory rooms are available on-site.
Weapons of any kind are prohibited.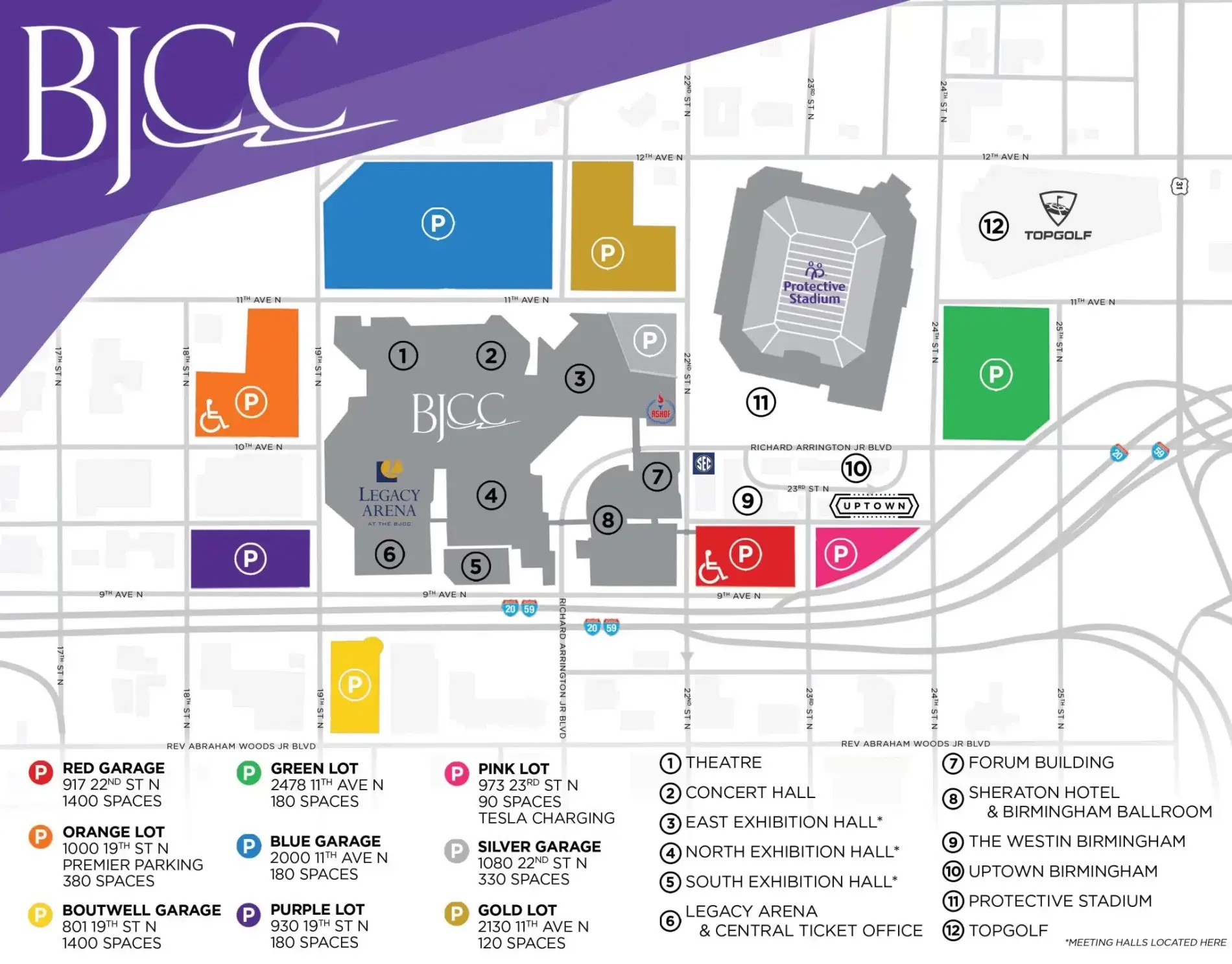 During the game:
Concessions include classic American food and game day favorites like po'boys, Nashville hot chicken, and burgers.
Designated smoking areas are near the east side of the stadium.
Alcohol is available throughout the stadium featuring local and domestic beer and wine.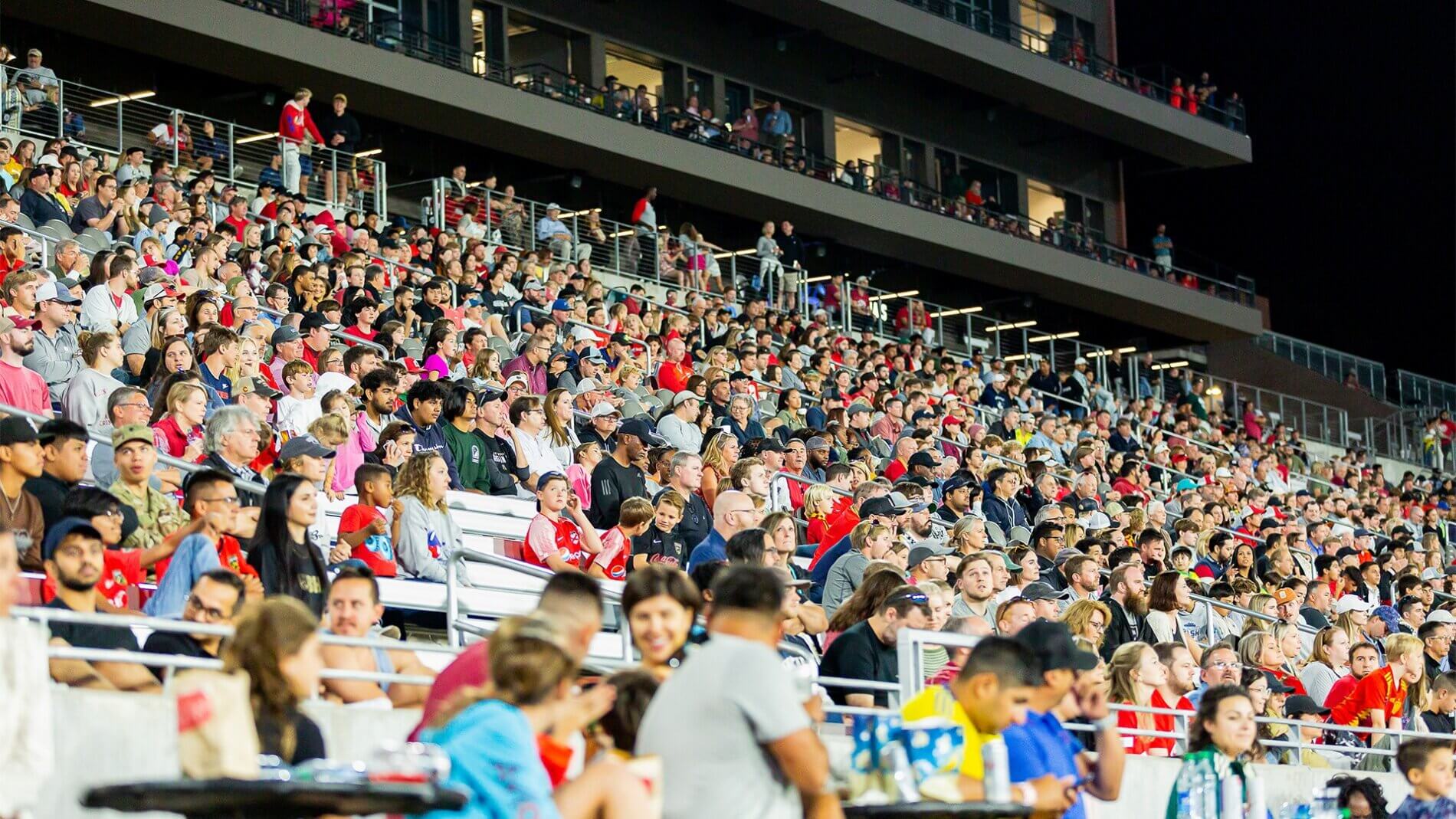 After the game:
Walk over to Uptown to grab a late-night snack or experience the vibrancy at CityWalk park which features a skate park, food trucks, and a play area.
Regions Field
Home of the Birmingham Barons
Ticket prices begin at $10
Before the game:
Regions is cashless, only credit card transactions are acceptable.
There are approximately 3,000 individual parking spaces within a five-minute walk from Regions Field. However, the Barons operate a parking lot on 1st Ave North and 14th Street.
The main entrances to the ballpark open 60 minutes prior to game time.
All bags are subject to inspection prior to entering the ballpark.
Weapons of any kind are prohibited.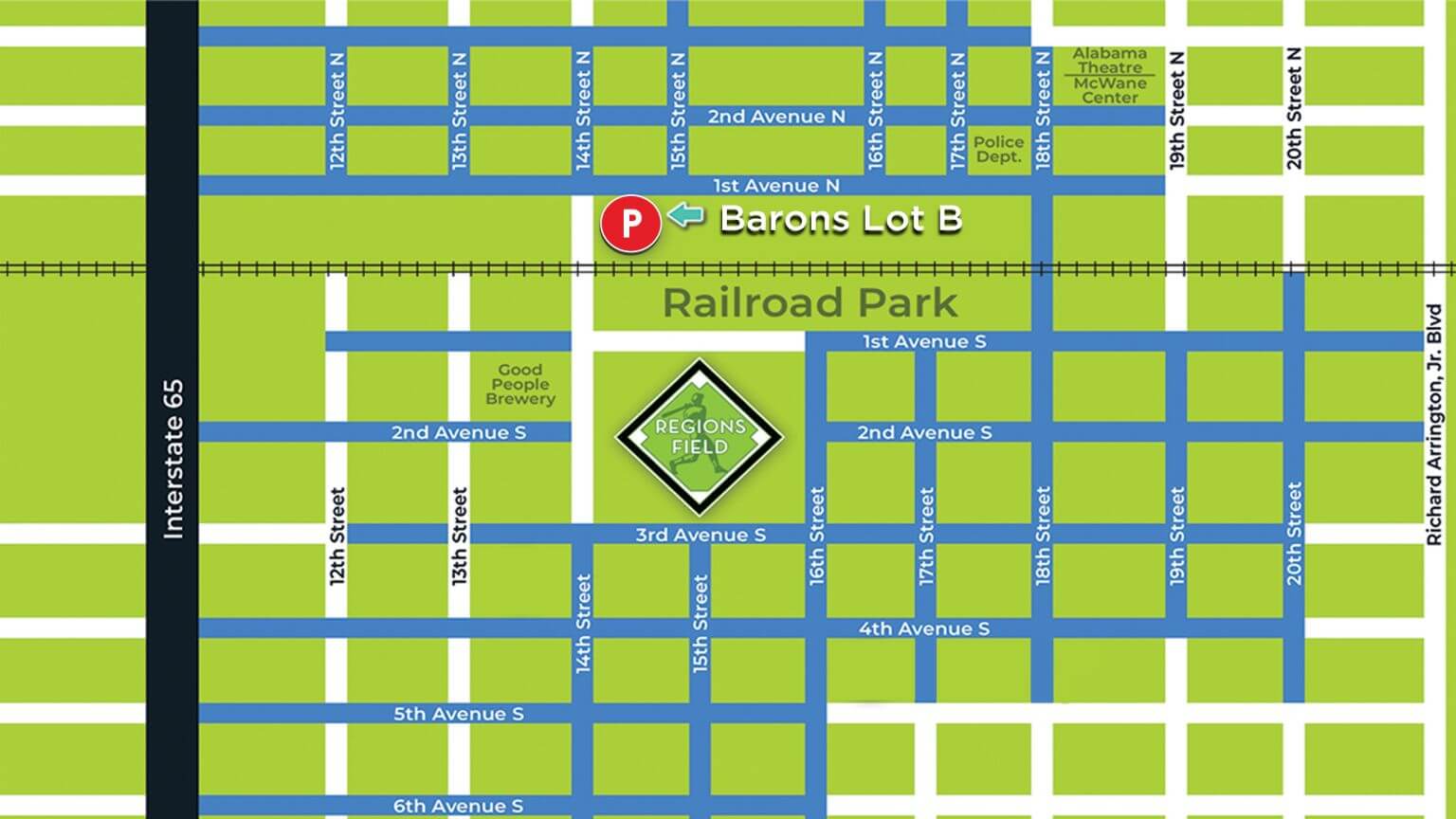 During the game:
A wide variety of food & beverages, from traditional ballpark fare to foods with local flavor, are available behind sections 101, 111/112 and 118/119 and at numerous mobile carts locations throughout Regions Field.
Babe Ruff and Lillie Mays visit fans throughout the game all over the ballpark. Both mascots are typically available for photo opportunities following the 7th inning stretch near The Barons Sports Depot.
Catch games or giveaways in between innings like the mascot races!
After the game:
Make sure you stick around so you won't miss out on the firework show after every Friday game!
Walk across the street to keep the party going at the original brewery of Birmingham, Good People Brewing Company, or head over to Bar Sabastion above Michael's Restaurant!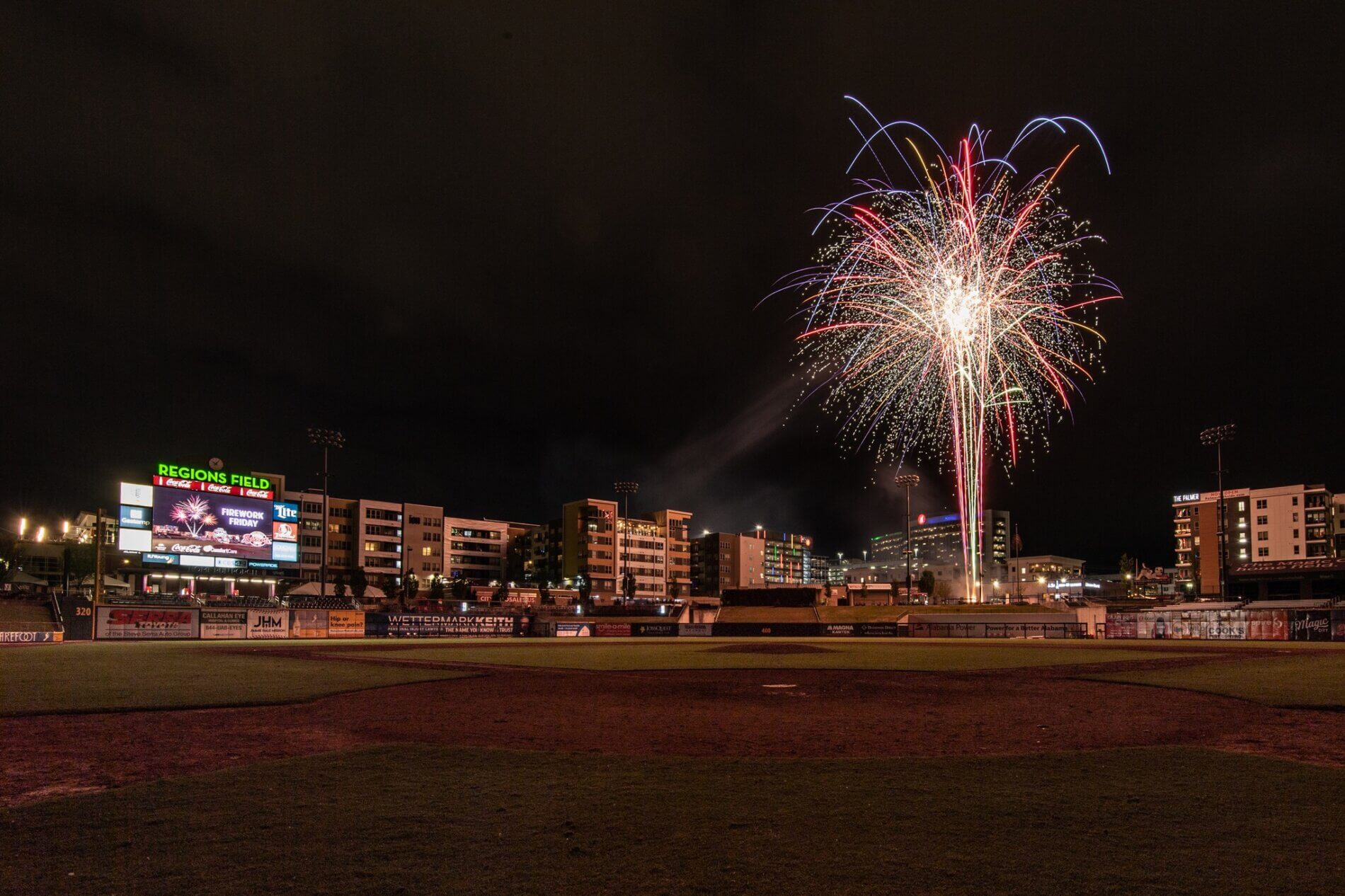 Read More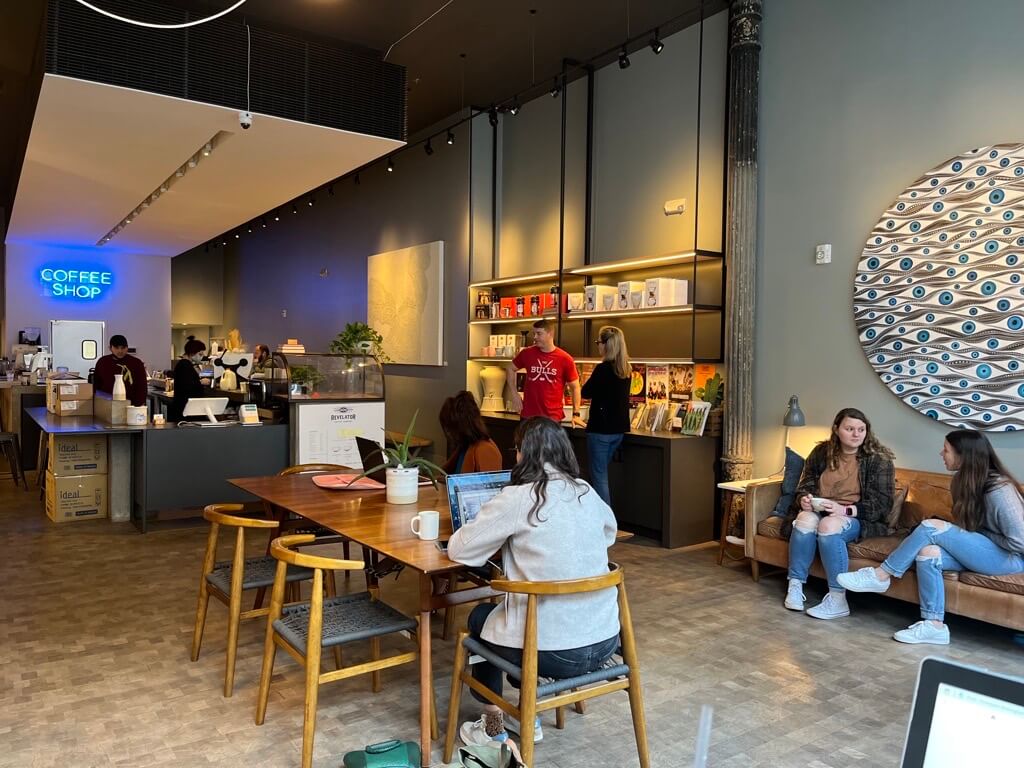 Birmingham is home to many unique and fun coffee destinations. With over 15 coffee shops in the Birmingham Metro area, we created a coffee trail to help you navigate the best spots in town for a delicious cup of joe. This extensive trail extends across Birmingham and can take several trips to complete it. Make sure to tag us in your photos with #bhmhasmore and #bhmhasmorecoffee!
---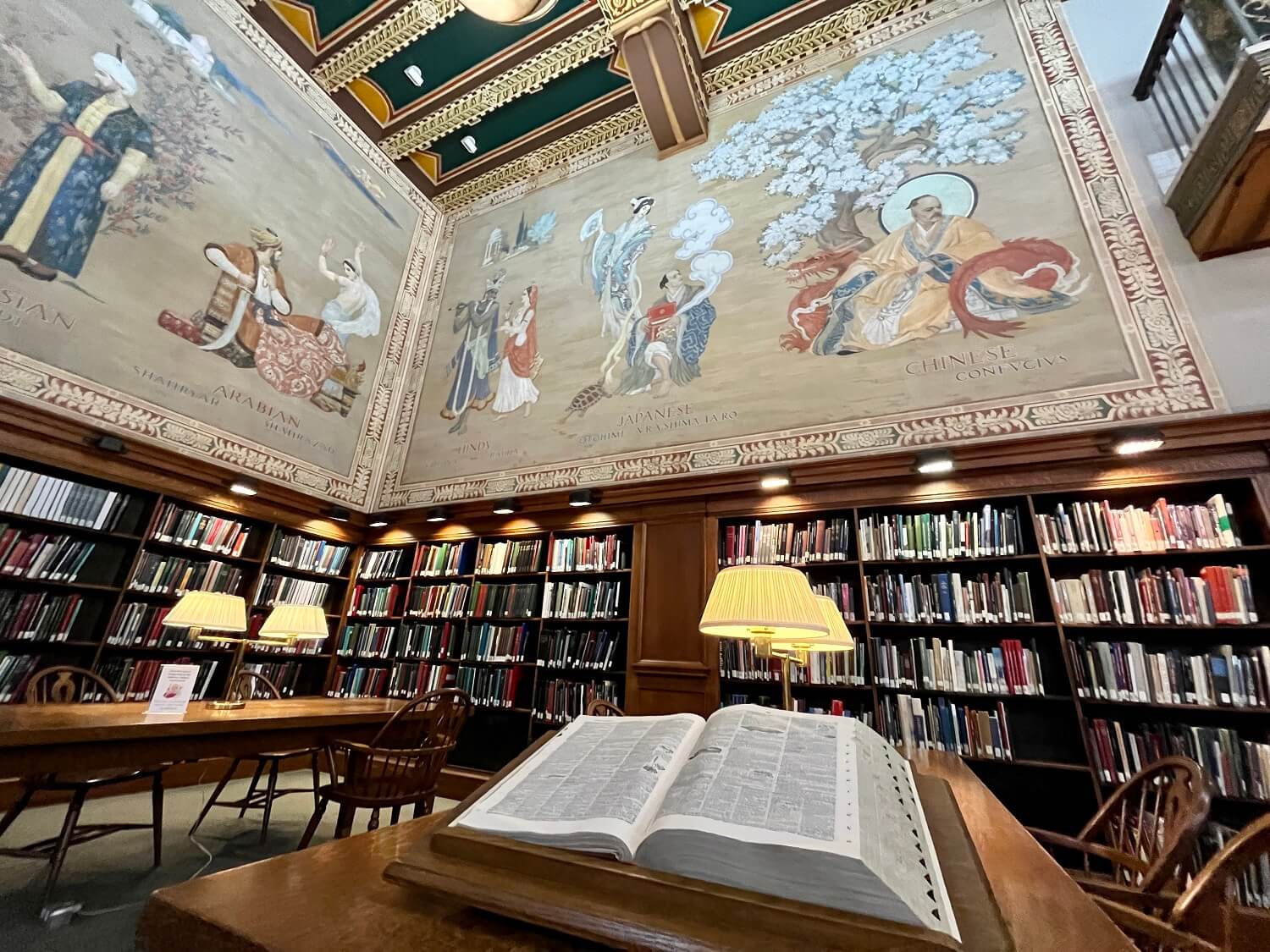 Why should you CHECK OUT the Linn Henley Research Library? From its neoclassical look on the outside to the intricate murals in the reading room, the Linn Henley Research Library is a great place to spend your quiet time or deep dive into some research. Find out more information about the artist who painted the murals, history, and even where to find parking here!
---