The Official Downtown BHM Coffee Trail!
March 10, 2023 · Culture & History, Engage, Entertainment, Live
Birmingham is home to many unique and fun coffee destinations. With over 15 coffee shops in the Birmingham Metro area, we created a coffee trail to help you navigate the best spots in town for a delicious cup of joe. This extensive trail extends across Birmingham and can take several trips to complete it. Make sure to tag us in your photos with #bhmhasmore and #bhmhasmorecoffee!
The guide on the right helps you figure out what kind of atmosphere you want. The symbols determine which shops have free wifi, outlet access, and other important factors when choosing where to study, work, or hang out with friends. *The croissant symbol indicates a snack selection, while the fork and knife symbol represents full meal options.
Click the link below to see the entire map and get directions! https://www.google.com/maps/d/edit?mid=1WkE7Aa-1qnTh5DLtzzg8N3NsF53fJjQ&usp=sharing
Stop #1: Woodlawn Marketplace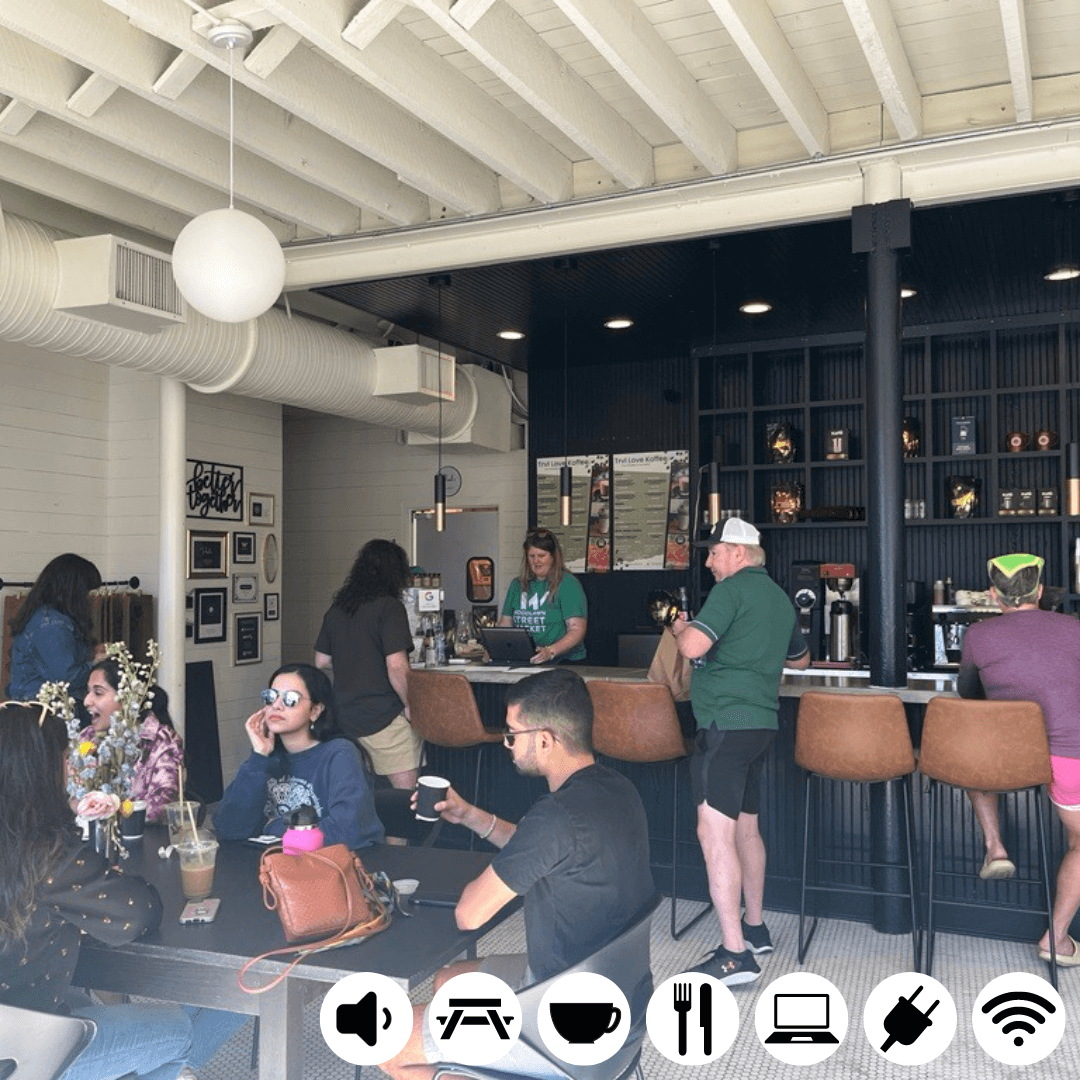 Woodlawn Marketplace is more than meets the eye. Not only can you grab a delicious coffee from Trvl Love Koffee and a biscuit from Pearls café, but you can also shop for local goods. Veterans from the Woodlawn Street Market are featured inside the retail incubation space. What started as a small pop-up shop, returned as a permanent location in Woodlawn this past fall!
Stop #2: Gatos and Beans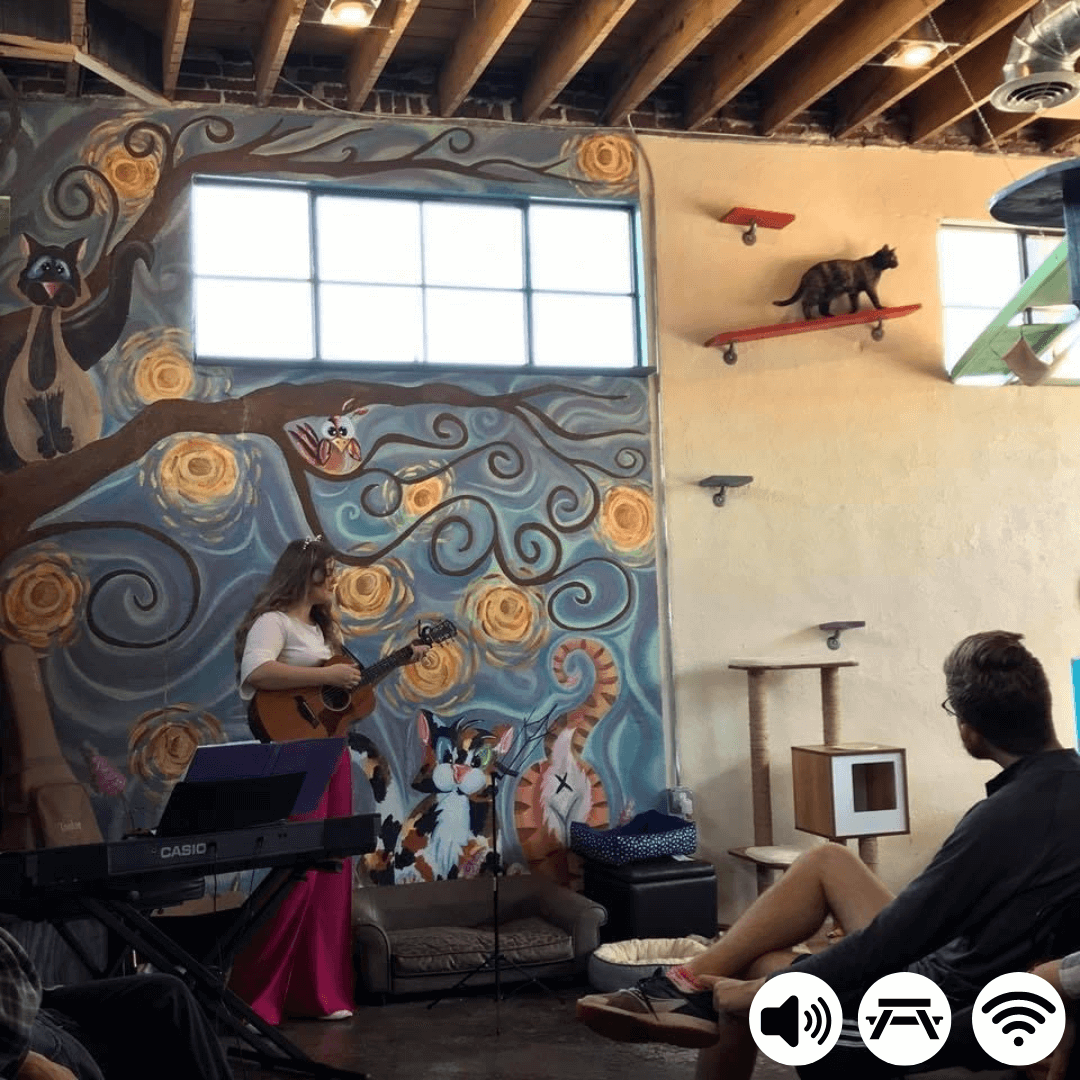 Gatos and Beans is the cat's meow, literally! This coffee shop has multiple cats in the Kitty Room which are adorable and adoptable! Enjoy a cup of joe next to these furry friends in Avondale. Reservations are not required but strongly recommended as space is limited to only ten people per hour. Weekends tend to fill up very quickly, so make sure to reserve your spot through their website.
Stop #3: Punch Love Coffee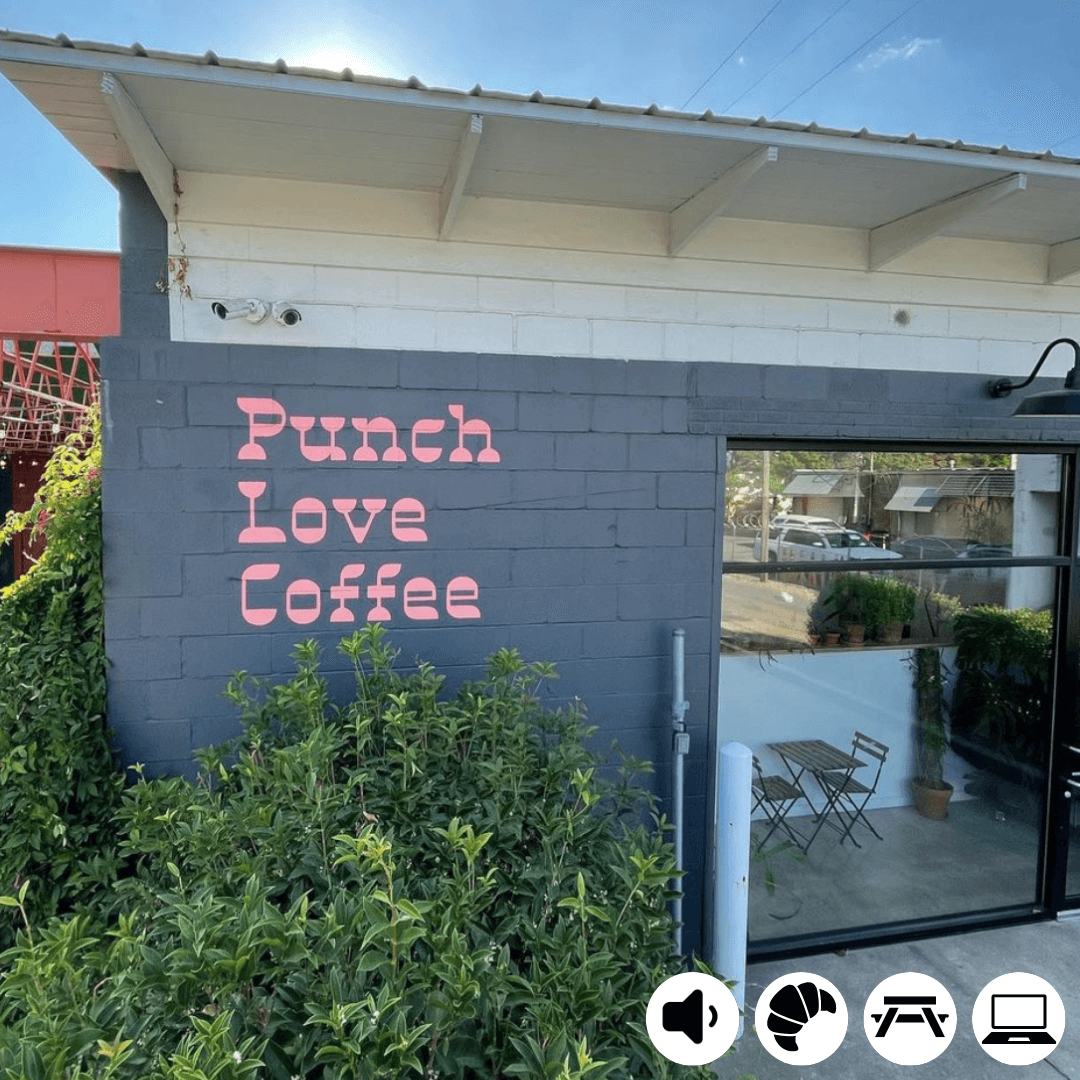 Located at Makebham, Punch Love Coffee is one of the newest coffee shops in town! The pop-up finally became a brick-and-mortar location this past October and features delicious and unique brews like the Dumpster Fire, a spiced winter syrup with ginger and orange zest.
Stop #4: Red Cat Coffee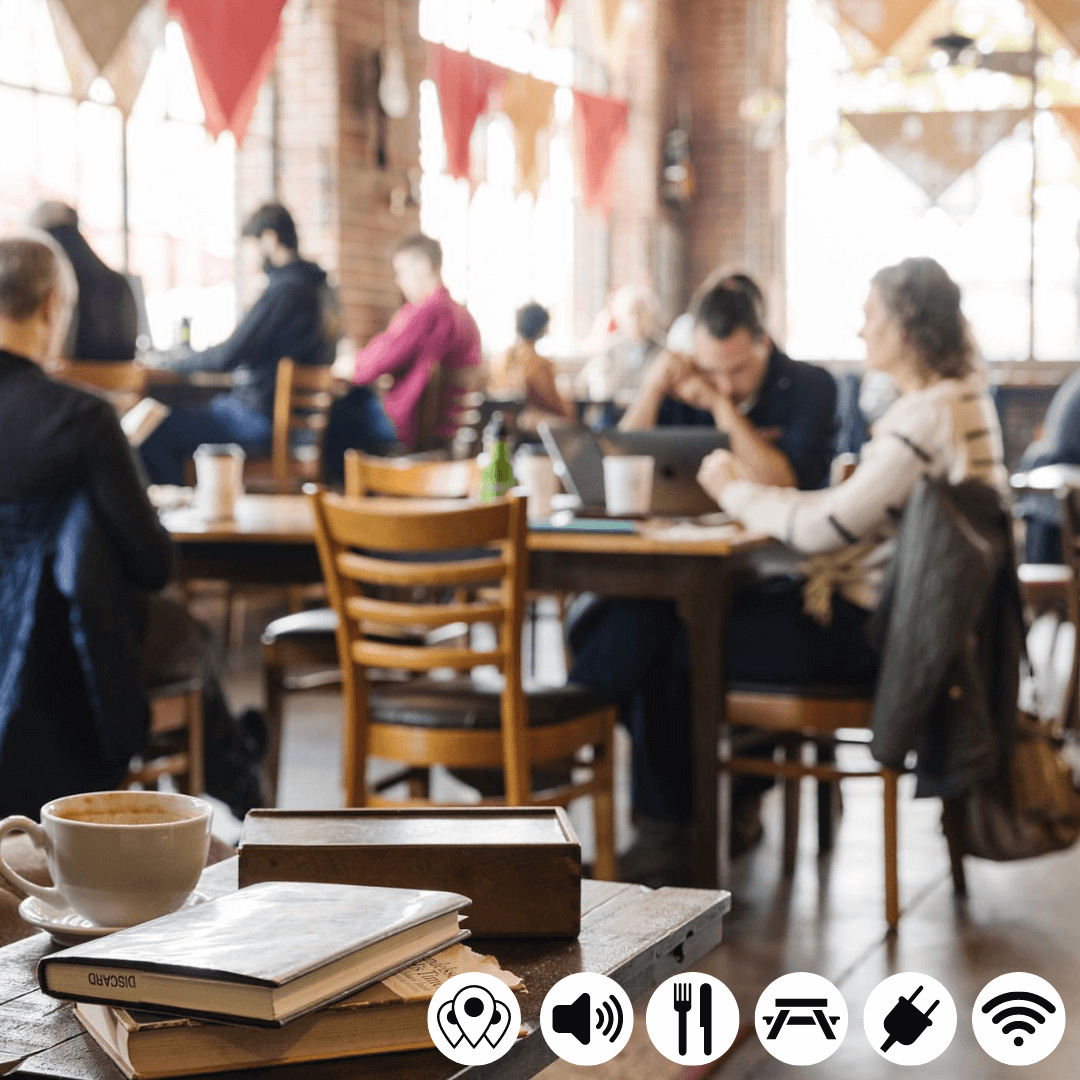 The Red Cat has two locations in Birmingham and is the purr-fect place to hang out with friends or meet with clients. This coffee shop offers light breakfast and lunch options as well as pastries from Birmingham Breadworks. Red Cat also provides an event space available for birthday parties or even wedding receptions.
Stop #5: June Coffee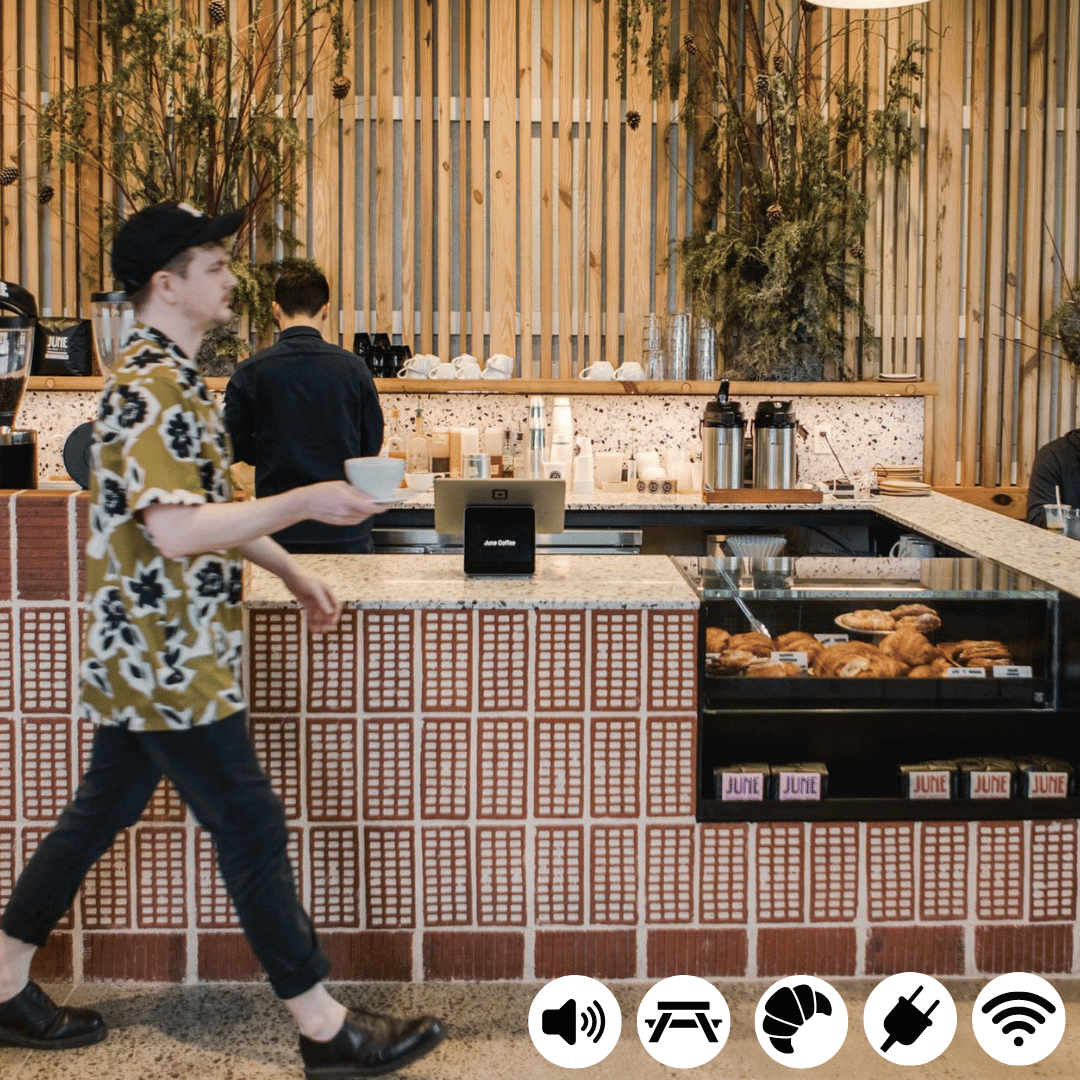 Available throughout the year, June Coffee is a trendy and minimalistic coffee bar in Downtown Birmingham. They have been roasting and brewing the finest coffee since 2022. Swing by the shop for their seasonal drinks and even tea options!
Stop #6: Frothy Monkey
Located in the previous Urban Standard location, Frothy Monkey offers a variety of food and beverages. Through sustainably sourced coffee and ingredients, they aim to provide a safe and welcoming environment that can nourish their guests. Opened later than most coffee shops in the area, you can grab a coffee as late as 9 pm.
Stop #7: Cala Coffee
Amid the pandemic, when many found themselves at home searching for new hobbies, Josh Cosio and his wife, Melanie, embarked on a unique journey – roasting coffee at home. What began as a simple passion project soon evolved into something much more remarkable. Just two years after their inaugural batch of home-roasted beans, Cala Coffee has swiftly taken root, with not one but two locations opening in Birmingham.
Want to learn more? Read the entire blog below!
Stop #8: Bandit
Bandit is the business child of Birmingham chefs Kristen Hall and Victor King. The duo also co-owns The Essential, and you'll often find delicious elements intermixing between the two. Bandit offers small batches, seasonally driven pastries, and coffee roasted by SEEDS. Make sure to check them out at Mercantile on Morris next to La Fete.
Stop #9: Santos Coffee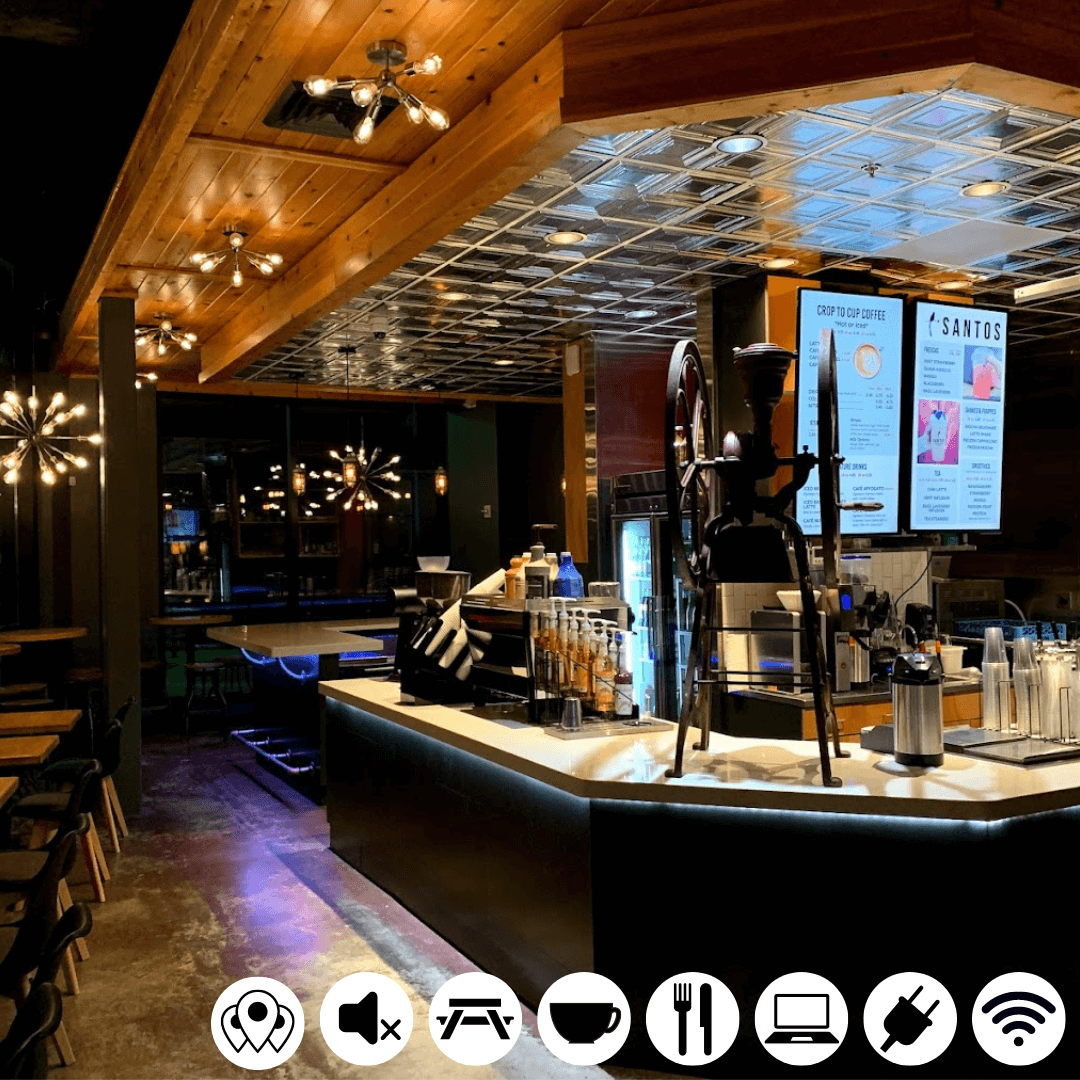 There's a latte to love about Santos Coffee. Located in the middle of the entertainment district of Birmingham, Santos can help boost your energy for a fun-filled day downtown! Santos offers a wide range of seating options and breakfast and lunch meals.
Stop #10: Spring Brew Coffee
Spring Brew Coffee is a quiet spot right next to the historic Florentine building! Spring Brew offers poured-over coffee, cold brew, and frappes to brighten your day.
Stop #11: Tradecraft Outfitters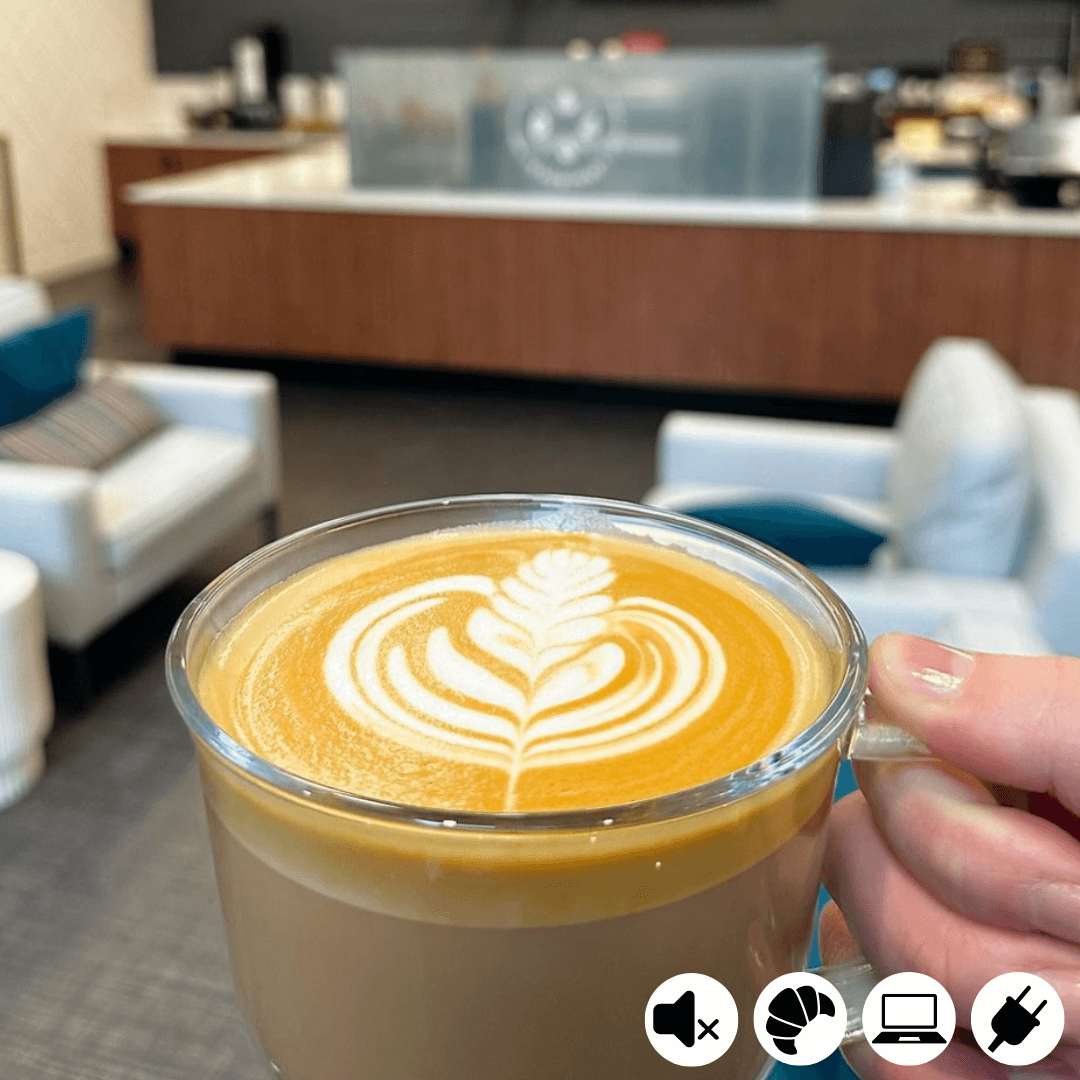 If you are looking for a quiet study or work spot, Tradecraft is the perfect place! Make sure to plan accordingly to avoid the busy morning and lunch rush located inside the Regions Center.
Stop #12 Honest Coffee Roasters
Although not open yet, Honest Coffee Roasters will open their third location inside the Pizitz food hall. The official opening date will be out soon!
Stop #13: Domestique Panache
Have you BEAN to Domestique Panache? This vibrant and cozy coffee shop is in Five Points and is tucked away in a small alley between San Panggio's Pizza and the former Cloud Nine. Their coffee is sourced from several countries, and you can even find it across the southeast! Make sure to check out their other location in Avondale, Satellite by Domestique Coffee!
In a recent issue of Food & Wine, Domestique Coffee ranked among the top ten coffee brands in the country.
Stop #14: Filter Coffee Parlor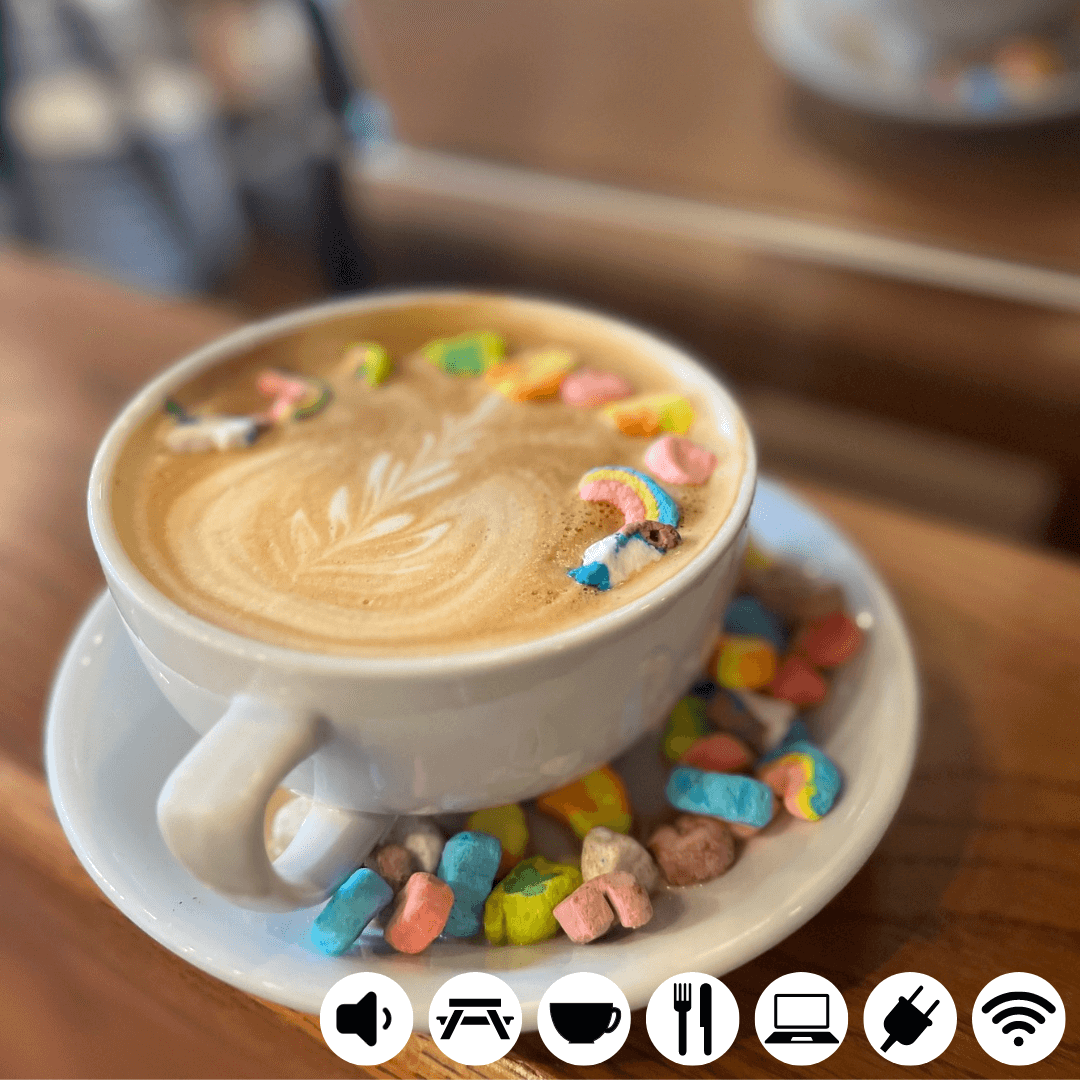 You will definitely want to try Filter's limited-time Lucky Charm espresso mixed with steamed house-made Lucky Charms cereal and milk, which is steeped overnight with @workingcowsdairy milk and garnished with marshmallow charms. This is the perfect spot for remote work with a quiet vibe and a loft area with multiple tables.
Stop #15: Prevail Union
Want to go to the tallest building in Birmingham? Prevail Union is located on the first floor of the Shipt Building, which is open to the public! Prevail serves LadyBird Tacos and BlueRoot Co meal boxes ready to go in between your busy workdays. They are also the only place to have pastries from James Beard Nominated Chef Ryan Westover from PizzaGrace!
Stop #16: O. Henry's
Words can't ESPRESSO how great O. Henry is! Grab a to-go cup of coffee, walk across the street to William J. Rushton Sr. Park, and enjoy a lovely day in the suburbs of The Magic City.
Stop #17: East Pole Coffee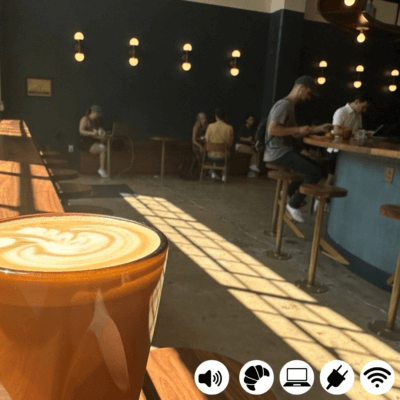 East Pole Coffee is located near Monday Night Brewery but is originally from Atlanta. The latest coffee shop in the HAM has a trendy U-shaped bar where you can watch the baristas do their magic. With plenty of outlets and free wifi, East Pole is a great spot to listen to music and answer your work emails.
Read More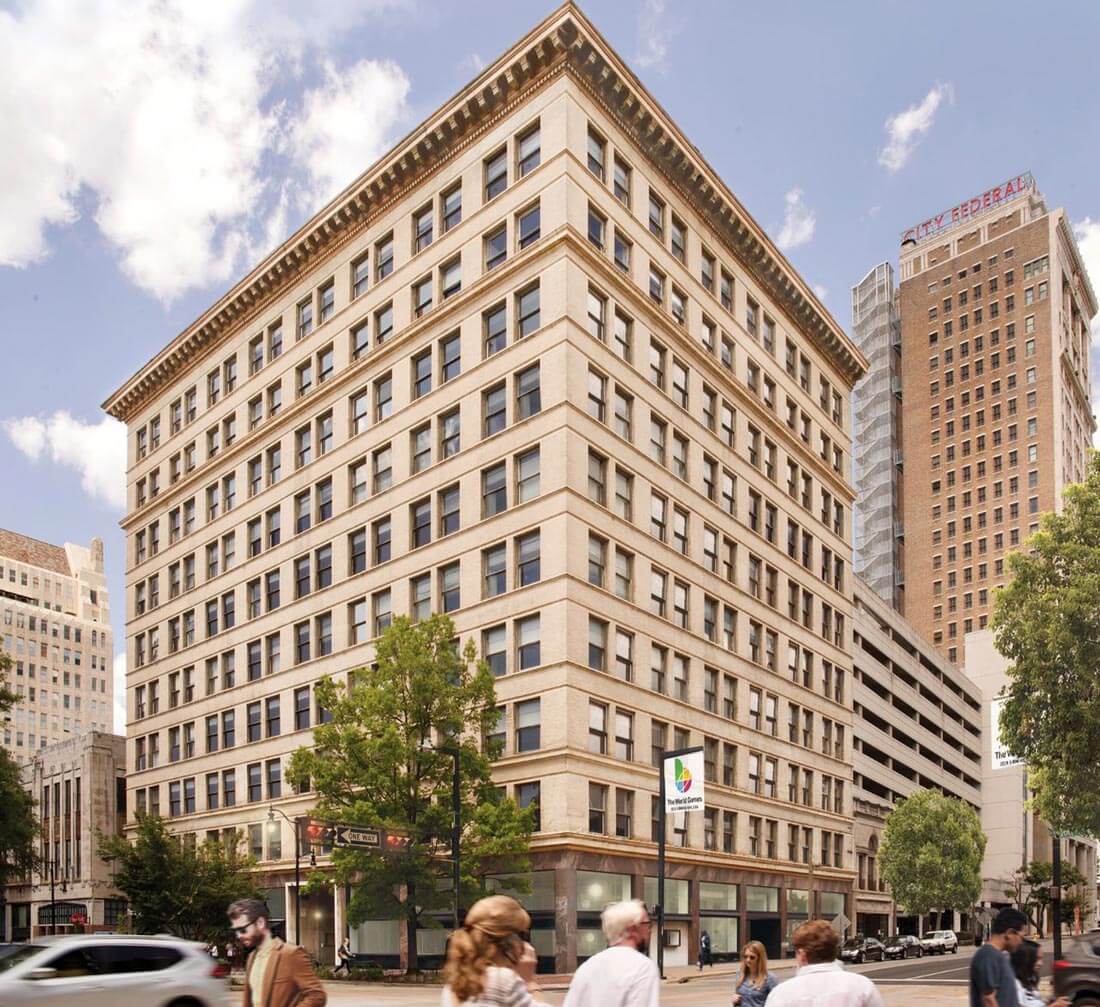 Downtown Birmingham keeps growing, and so does the demand for more residential apartments. The Frank Nelson building on 20th Street North has recently been converted into an apartment complex. Commons and Orchestra Partners teamed up to redevelop the property back in 2018.
---
Did you know Birmingham is home to 5 pro sports teams? Within the past 10 years, the Magic City has welcomed a pro basketball, soccer, baseball, football, and even a hockey team! With Legion Soccer Club, USFL Stallions, and Minor League Barons seasons about to begin, here's what you need to know for the best season of pro-sports yet!
---