The Frank's new look and its impact on the city center
March 24, 2023 · 20th Street, Visit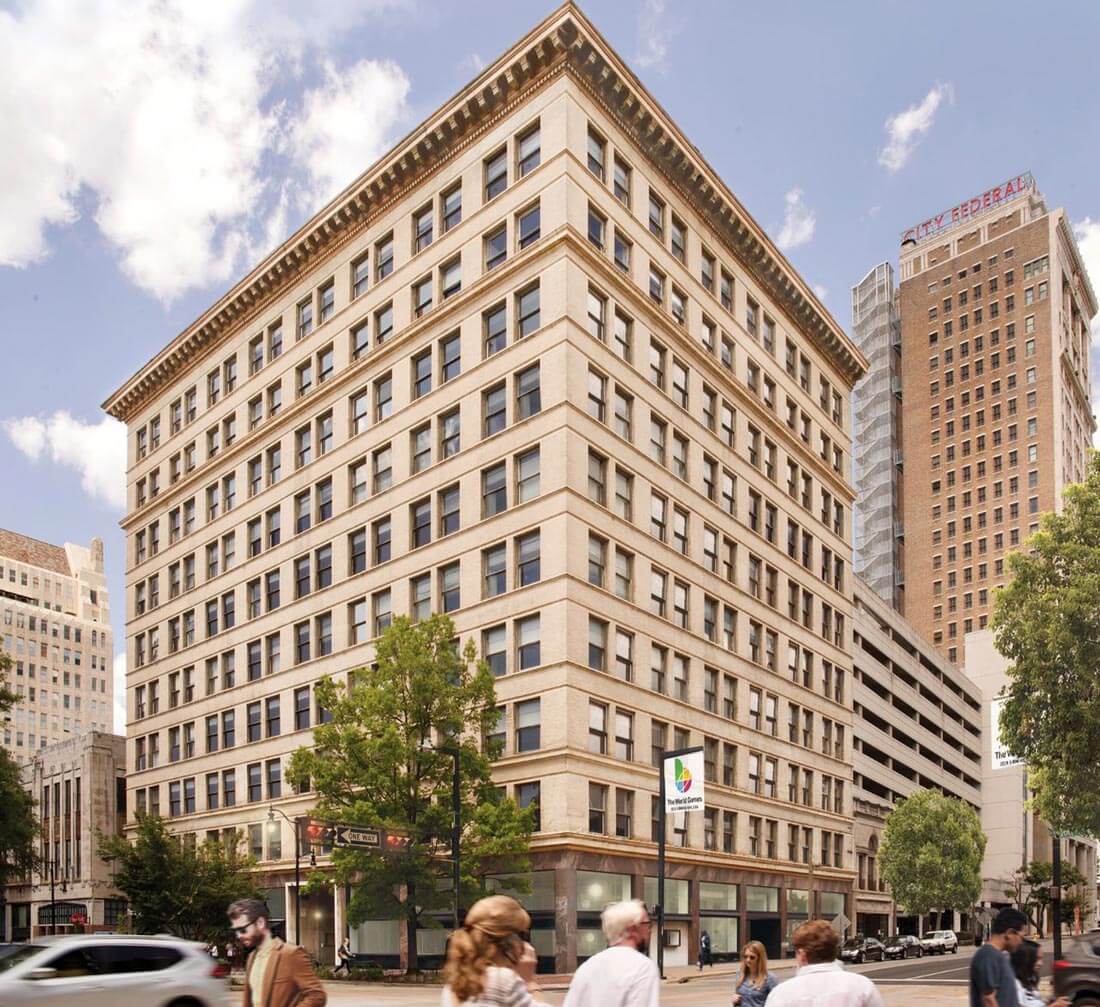 Downtown Birmingham keeps growing, and so does the demand for more residential apartments. The Frank Nelson building on 20th Street North has recently been converted into an apartment complex. Common and Orchestra Partners teamed up to redevelop the property back in 2018.
Founded by Brad Hargreaves in 2015, Common began as a consumer-driven solution to an urban housing problem. What first started as an assisted roommate program became a residential management company with their own properties. They operate in San Francisco, Los Angeles, Chicago, Philadelphia, New York, Washington D.C., St. Petersburg, and now Birmingham, with plans to expand globally within the following year. Here's what they have to say about their new acquisition in The Magic City.
In the past, Common has focused their efforts on larger cities with population sizes triple of Birmingham, so why invest in the Magic City?
"Our team is drawn to any market where there is strong economic opportunity and not enough housing to match it. Beyond finding the right city, we're always looking for the right project and the right developer to work with. We found that at The Frank with Orchestra Partners are passionate about creating the type of housing we know today's renters are looking for," said Common at The Frank.
The housing crisis is an issue across America, especially in downtown areas. With buildings already available, renovations are an easy solution to this problem. Projects like The Frank contribute to the revitalization of B.H.M.'s central business district while also increasing the supply of housing, making it the perfect fit!
Why was choosing the Frank the right move for the project?
Common has a history of working with adaptive reuse projects. The Frank is an excellent example of how cities can create more housing in existing buildings with creativity and the right partners. The project was awarded $5 million in Historic Preservation Tax Credit from the state of Alabama and secured $6.15 million in financing from Atlanta-based Ardent Companies.
"We were instantly drawn to The Frank, one of Birmingham's original skyscrapers, and jumped at the opportunity to bring it back to life. The Frank was built in 1903 and designed by an architect who designed many of Birmingham's most recognizable historic buildings," said Orchestra Partners.
However, protecting the building's historical character was not easy. After multiple developers said the apartments couldn't be done, Orchestra Partners not only brought the building back to life but kept the façade and other features original.
What's the benefit of investing in housing options in the city center?
20th street is one of the more pedestrian-friendly streets in Downtown Birmingham and offers residents the opportunity to live in a truly walkable location, with almost everything you need right outside your door! In the summertime especially, 20th street's trees provide a shaded oasis alongside an ample supply of dining and entertainment options. Head east, and there are a ton of local restaurants, shops, and nightlife attractions like the rooftop bar at Redmont Hotel. And for young professionals and U.A.B. students, the location makes walking to work or class easy, making the area the nexus of day and nightlife in Birmingham!
What kind of apartments are available?
Common at the Frank features two-unit types: studios and one-bedroom apartments. Pricing is subject to availability and the unit size — they offer various layouts for various budgets. The studio apartments start at $958/month, and 1-bedroom apartments begin at $1,503/month.
The Frank has been the headquarters for a national bank and even a law school; now this building can house over 180 residents with an onsite restaurant, a roof deck, and a lounge. With so much possibility in the Magic City, have you thought about moving downtown?
Read More
The final touches are coming together for the grand opening of the Nextec building in the Switch district. Conveniently located a block away from the Innovation Depot, graduates from the depot and other entrepreneurs have a place to go after successfully launching their business off the ground. Continue reading to find out more about the district and newest developments.
---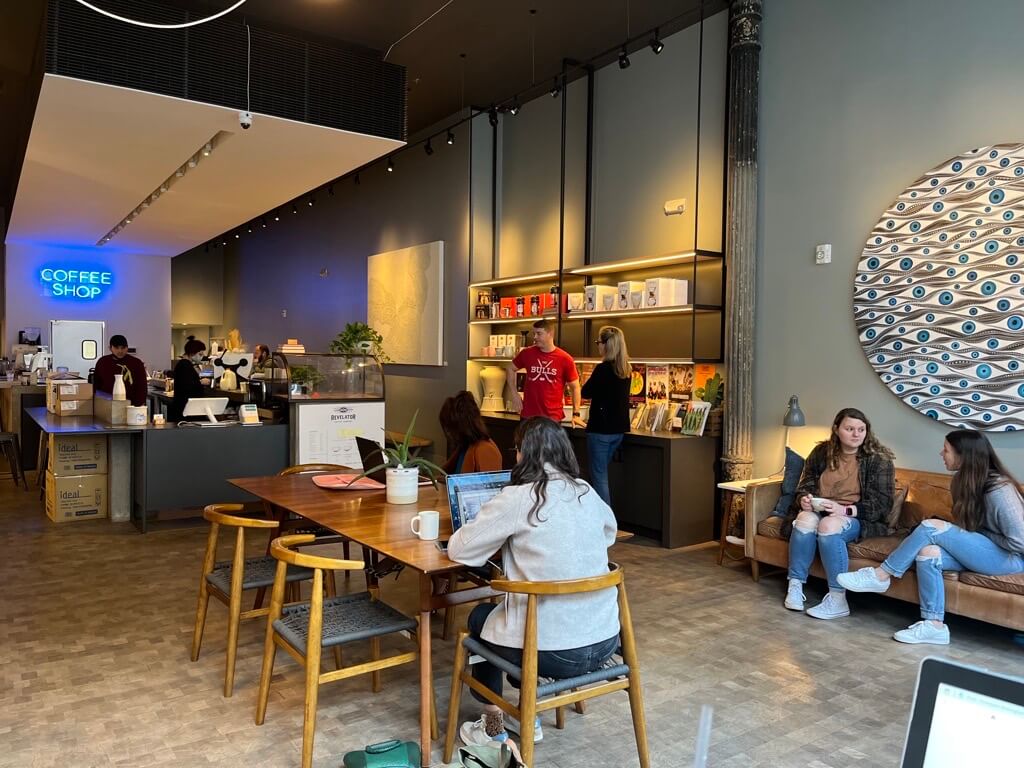 Birmingham is home to many unique and fun coffee destinations. With over 15 coffee shops in the Birmingham Metro area, we created a coffee trail to help you navigate the best spots in town for a delicious cup of joe. This extensive trail extends across Birmingham and can take several trips to complete it. Make sure to tag us in your photos with #bhmhasmore and #bhmhasmorecoffee!
---