CAP is
Downtown
for You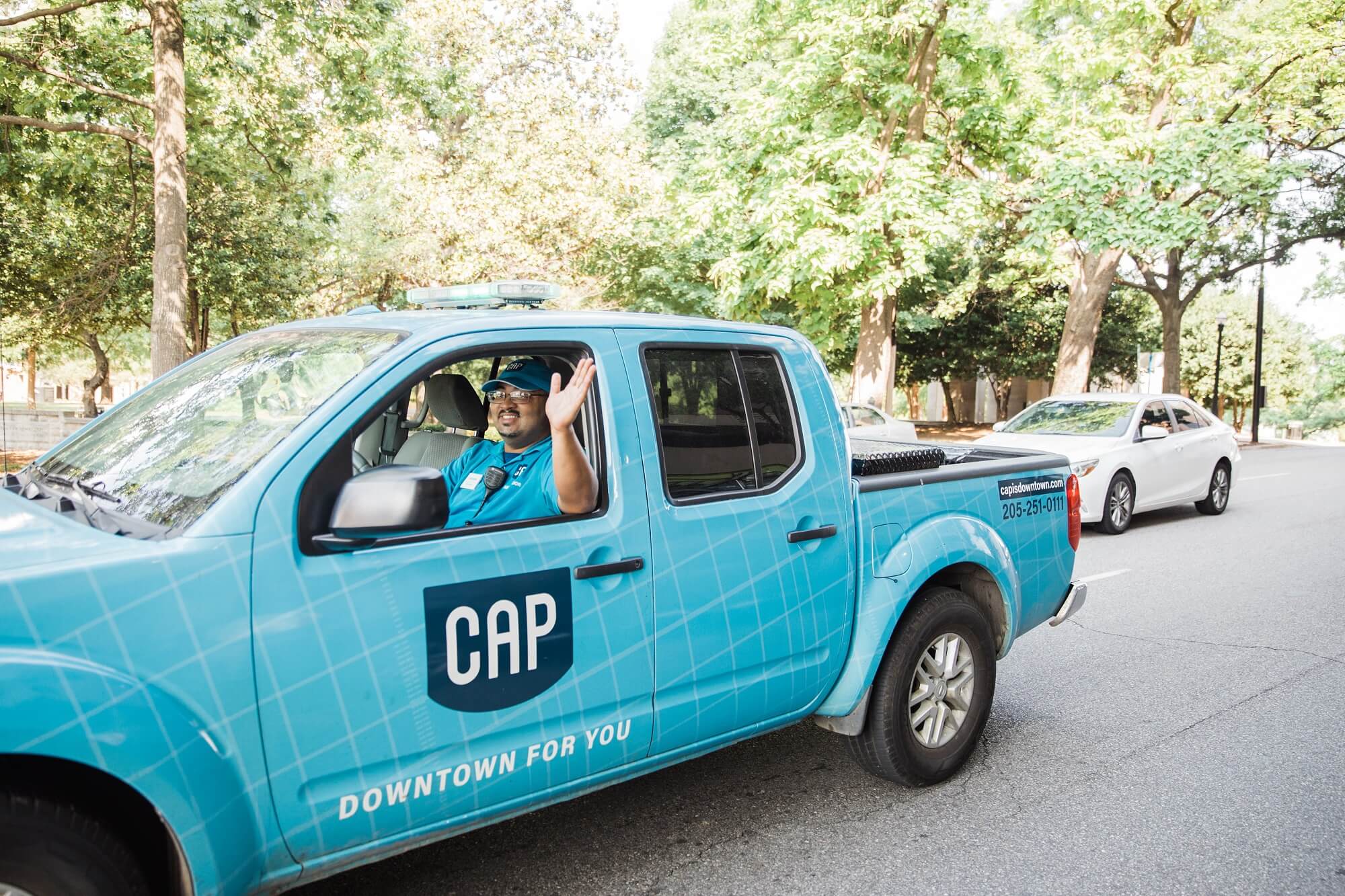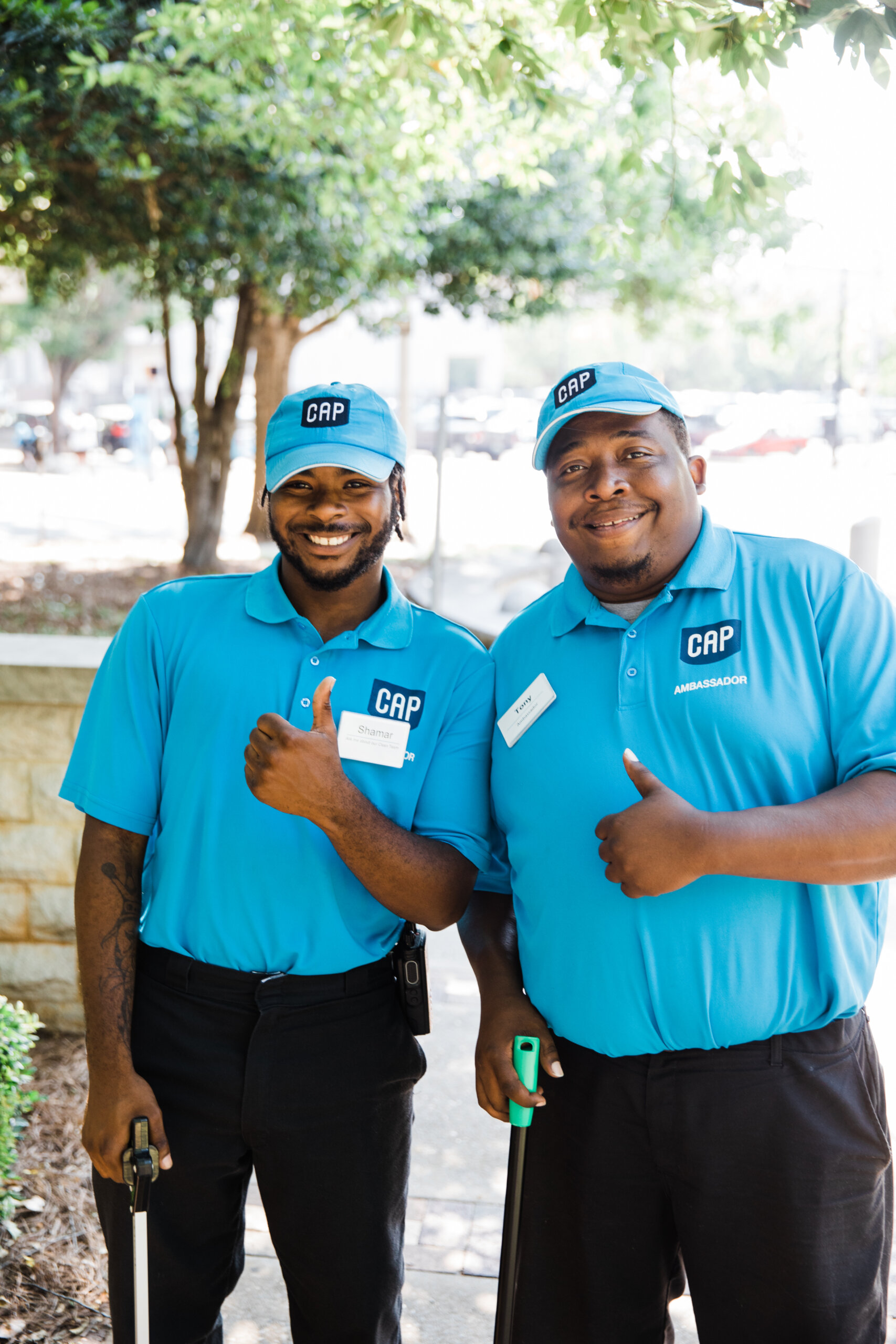 CAP safety ambassadors are excited to welcome you to Birmingham's City Center! As we patrol on foot, Segways and bikes, our visibility and attention often deter bad behavior and activities. We look for opportunities to help people and tidy up our district as we're out and about.
How can we help you? Call 205-251-0111 to request service. Safe
Safety patrols

Security escorts

Directions & helpful information

Street outreach
Clean
Litter patrols

Pressure washing in public spaces

Graffiti removal

Beautification
When and Where to Find CAP
Downtown Birmingham residents, workers and visitors are encouraged to call 205-251-0111 for assistance and to talk with any CAP ambassadors they encounter on foot, Segway or bike – if they don't talk to you first!
Hours of Operation:
Monday – Friday
7 a.m. – 12 a.m.
Look for CAP ambassadors in bright blue polos and/or neon yellow jackets across the district highlighted in the map below.
Service District:
News
Newsletter
Stay in touch.
Sign up for our newsletter to get the latest news on the businesses, developments, events and people of Downtown Birmingham!
Contact Us
Follow @capisdowntown on Instagram and Facebook for updates from the streets and public spaces of Downtown Birmingham! We are #DowntownForYou!
Email comments—whether positive or constructive—about your interactions with CAP ambassadors to info@capisdowntown.com. CAP's office is located at 1704 5th Avenue North, Birmingham, AL 35203.
Want to know more about how CAP fits into a vibrant vision for downtown Birmingham?