2022 was an impactful year, thanks to the City Center BID team!
April 17, 2023 · 20th Street, CAP, Live, Work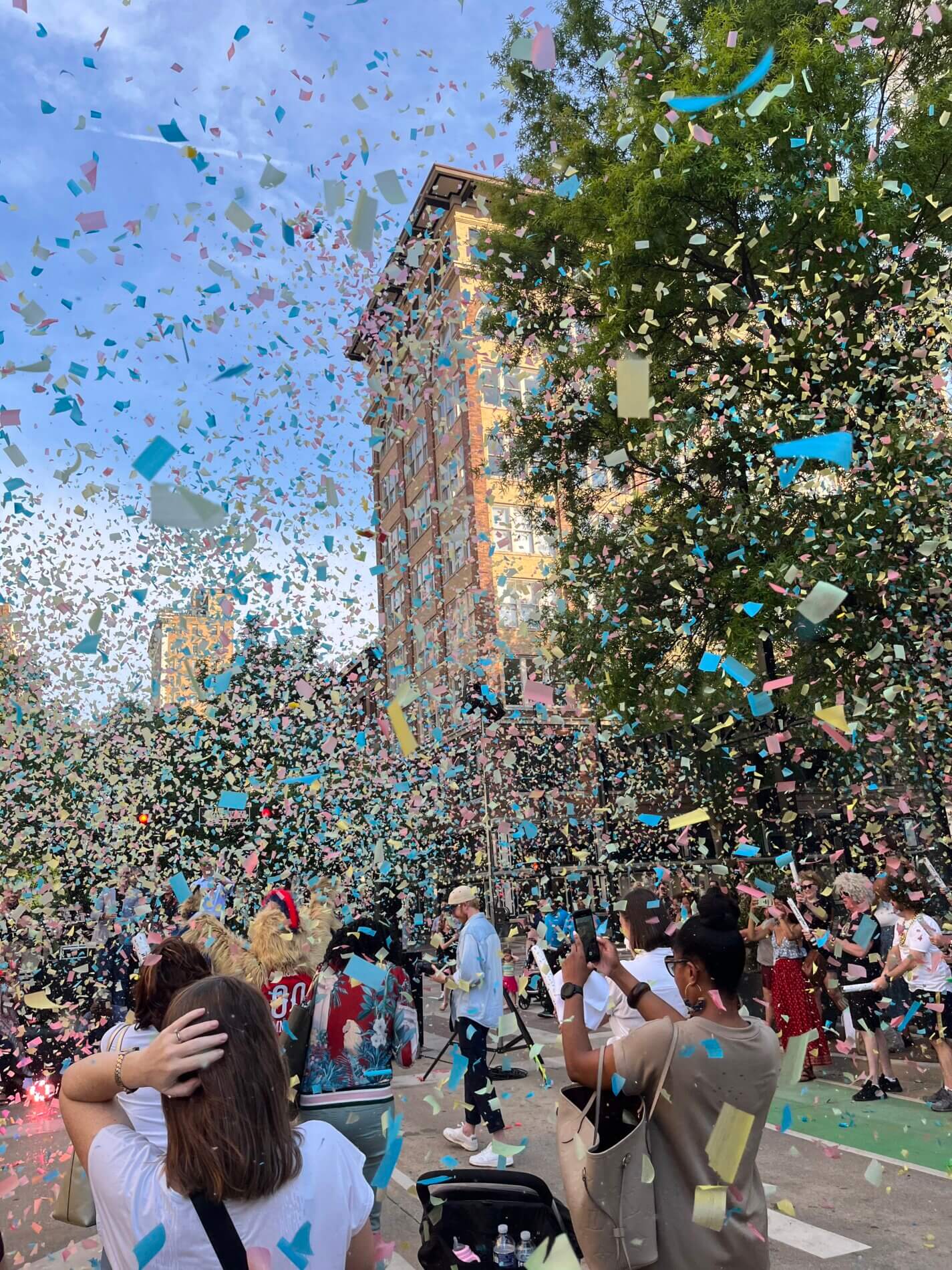 2022 has been a year full of impact and vibrancy in downtown Birmingham. With the help of the City Center Business Improvement District (BID), stakeholders, and folks like you, the Magic City has never looked better! In Downtown Birmingham, property owners fund the BID to bring you amenities and services like the CAP clean & safe program. The core of Alabama brings in over 25 million people into Birmingham. With so much influence and economic opportunity, the BID team ensures the City Center District puts its best foot forward. Take a look at what we accomplished just last year!
So, what's a BID?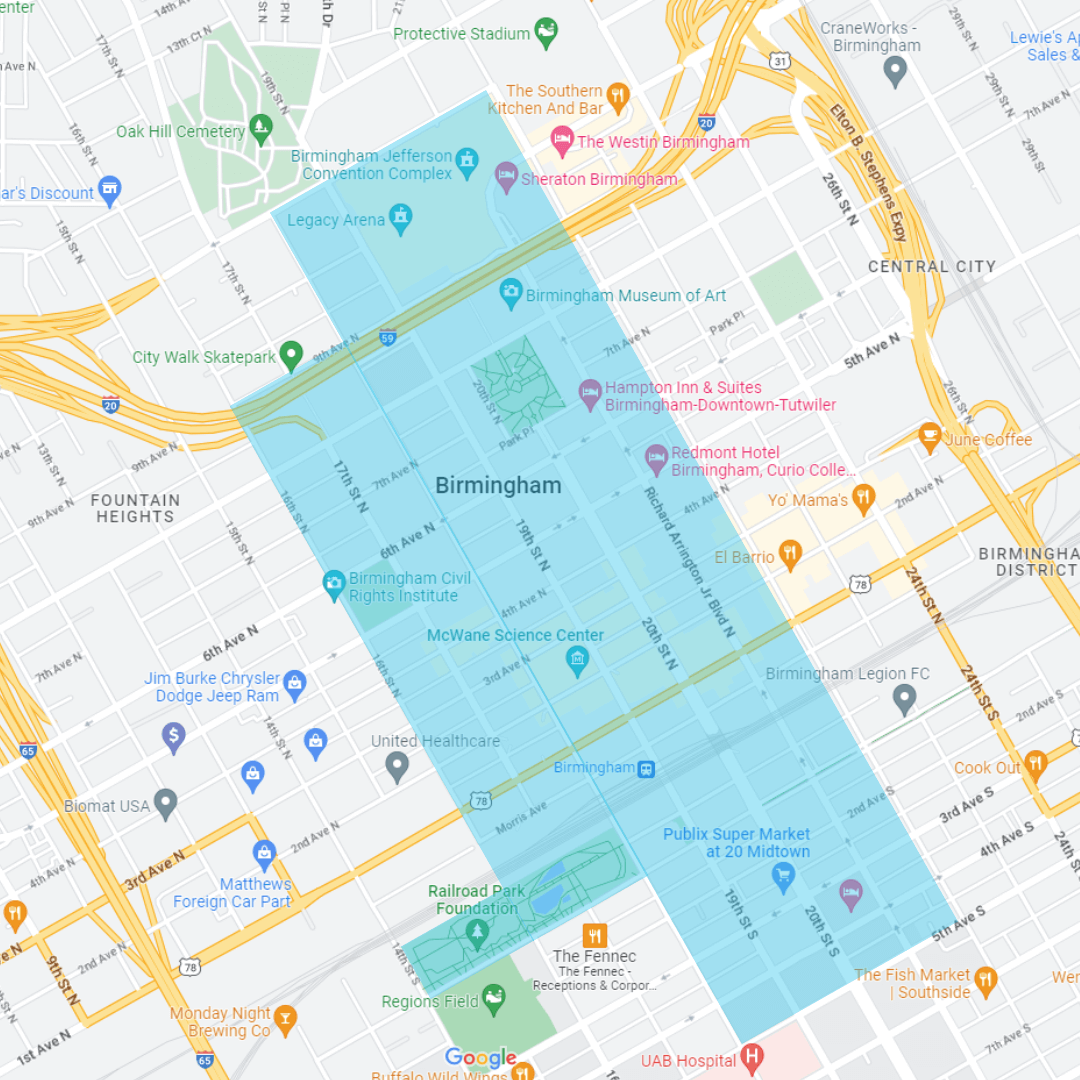 A BID, short for Business Improvement District, is designated by ordinance as a district where property owners formally pool their resources to provide supplemental services to build on those provided by the city. Determined with input from property owners, services can include sidewalk sweeping, trash removal, security, special events, marketing programs, etc. It's paid for by those property owners via a special assessment. Think of it as a homeowners' association, but for a business district!
CAP is Downtown for You.
CAP is Downtown BHM's clean and safe program, funded by downtown property owners. CAP ambassadors want to make sure everyone feels welcome and safe in Birmingham's City Center. They patrol downtown on foot, Segways, and bikes, and deter unwanted behavior and activities. They look for opportunities to help people and tidy up our district as they're out and about. And ambassadors visit businesses every day to check in and identify problems CAP can help address.
36,461
business interactions
6,448
panhandling instances addressed
20th Street Refresh
The property owners who fund the City Center BID partnered with REV Birmingham, the City of Birmingham, and private funders to transform the street-scape of 20th Street North stretching from Morris Avenue to Linn Park. The project added dedicated bike and flex lanes, native and drought-resistant landscaping, flexible cafe-style public seating, sidewalk and crosswalk improvements, and public art.
Live on 20th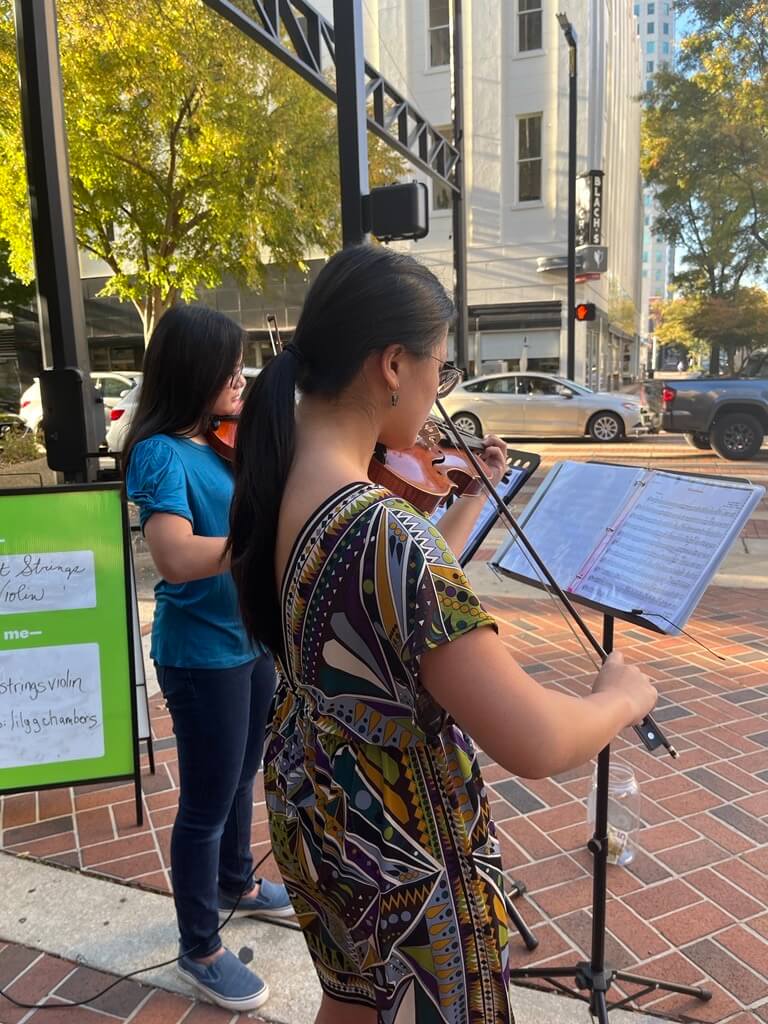 Launched shortly after the streetscape project wrapped, Live on 20th is a live performance program that adds extra energy and vibrancy to 20th Street North. The pop-up performances range from dancers to bands.
2022 Entertainers included:
Lili and Kate Chambers – violinist
Conner Martin – singer and guitar player
Sherry Reeves – flautist
Alie B. Gorrie – tap dancer
Isaiah Watson Deloach – saxophonist
Arturito Lacruz – guitarist
Downtown BHM Brand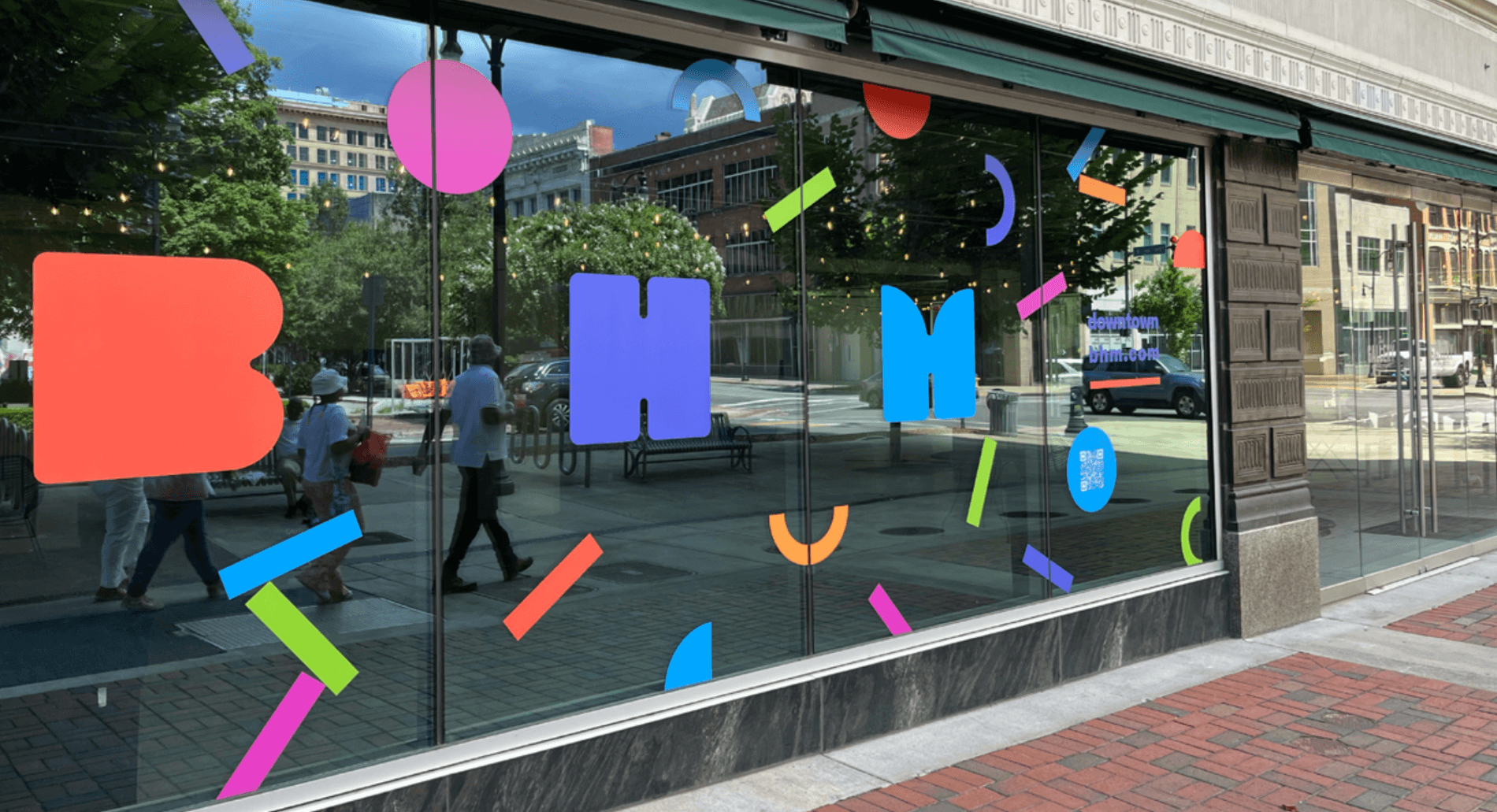 We launched the Downtown BHM brand and website in summer 2022 to offer residents and visitors a tool to navigate the city. The website is a guide to help residents and visitors alike plan activities, dining, parking, and more. Follow @downtownbhm on Instagram, Facebook, and LinkedIn to keep up with what's going on Downtown BHM.
Read More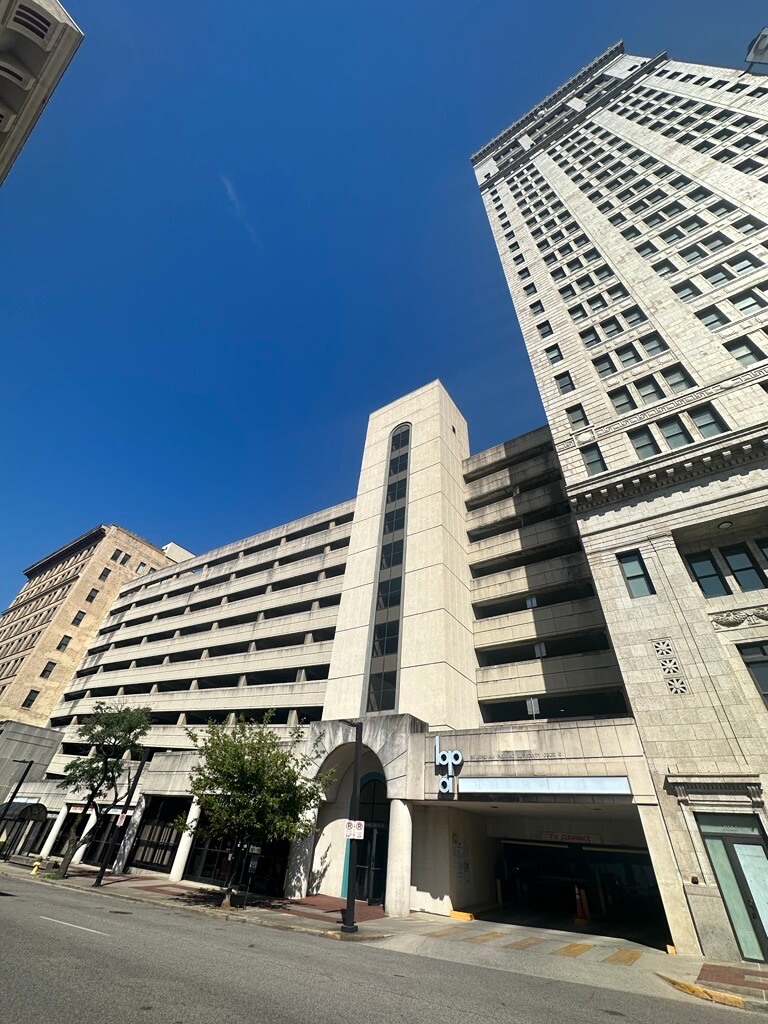 Parking lots are dead spaces. Nothing we can construct sucks the life and vibrancy out of a place more than a parking lot. Yet we cannot seem to live without parking. Views on parking dominate almost every issue related to downtown growth. From not enough parking to being too expensive, learn from David Fleming why parking is essential to Birmingham's growth.
---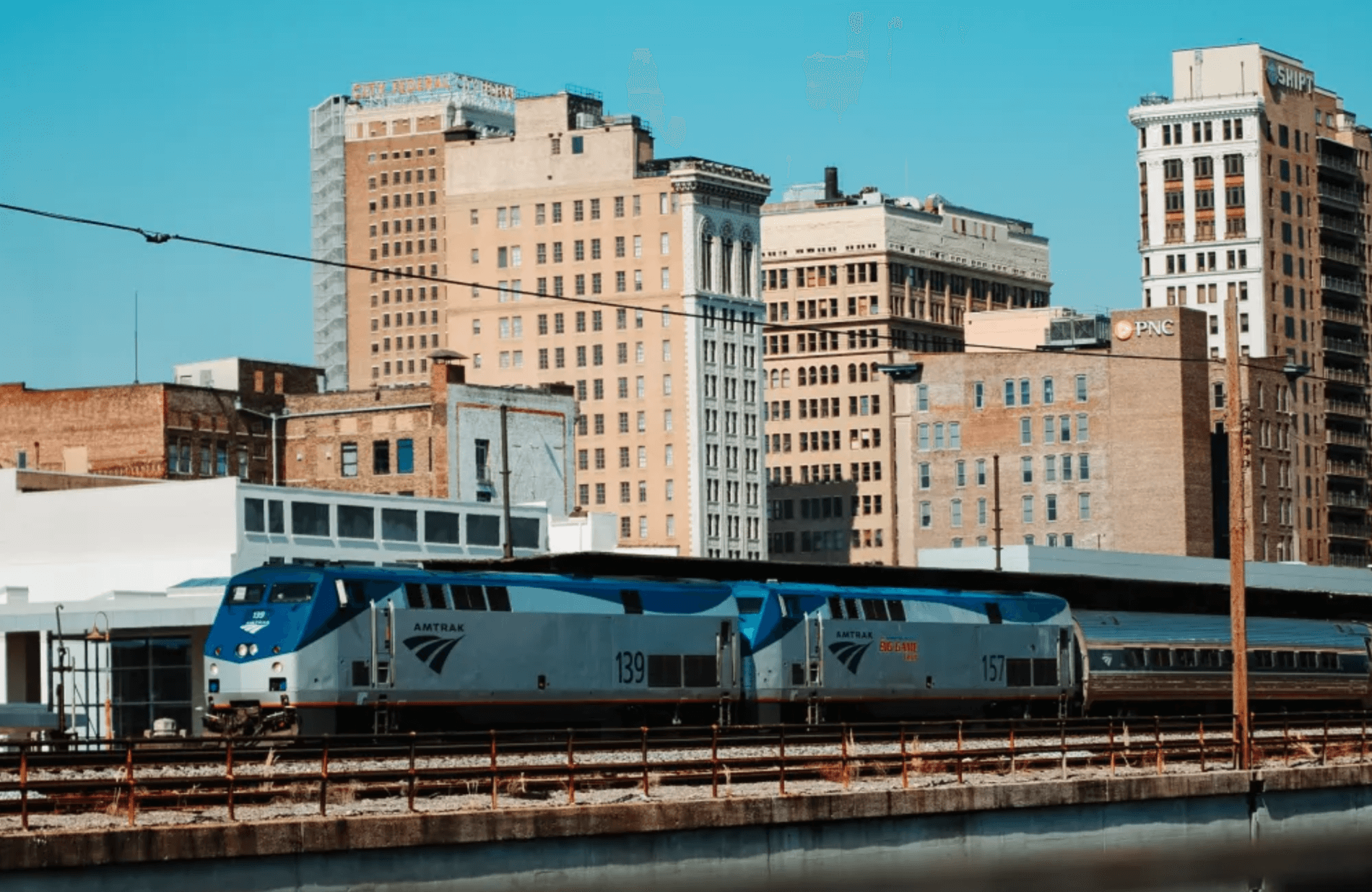 Choo choooo…. Did you know Birmingham has a stop on the Crescent Southeastern Amtrak route? You can travel from the Big Apple down to the Big Easy without any train changes. Riding the train is like no other experience; this stress-free transportation offers scenic routes, flexible dining options, and even full-size beds! This is your guide for the best train trip ever.
---