Get involved Downtown Birmingham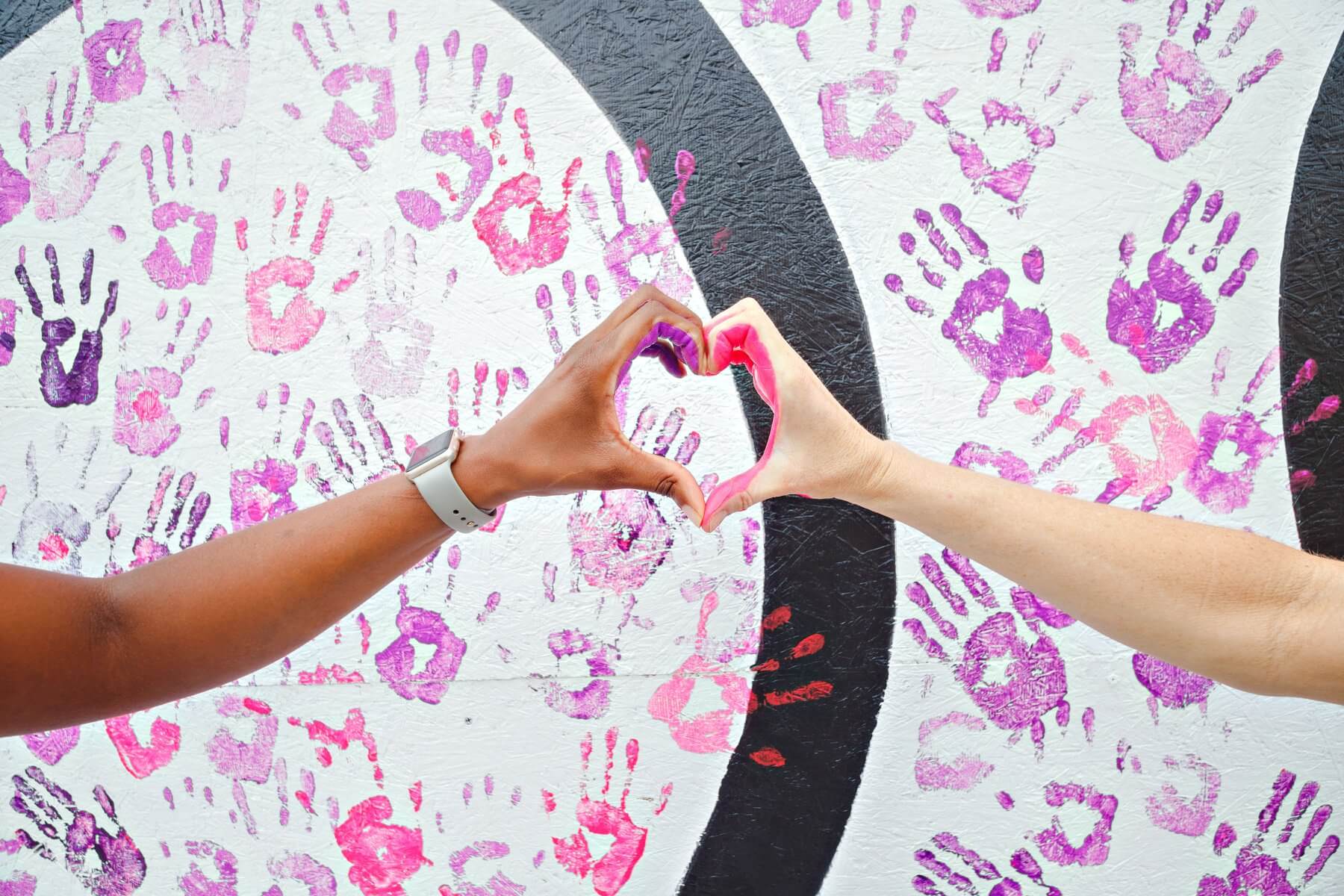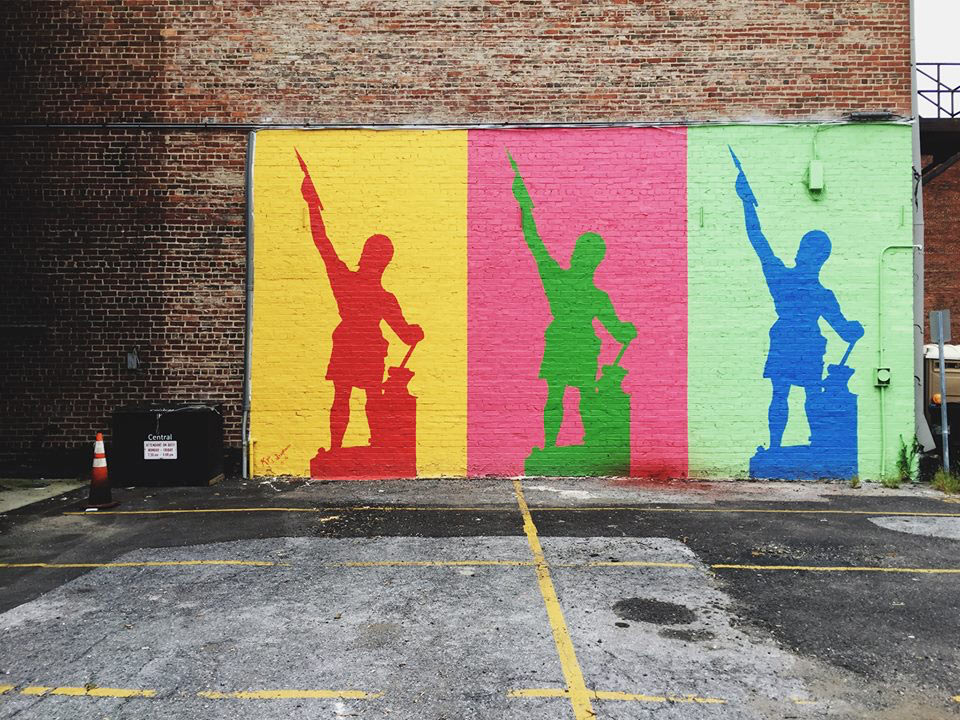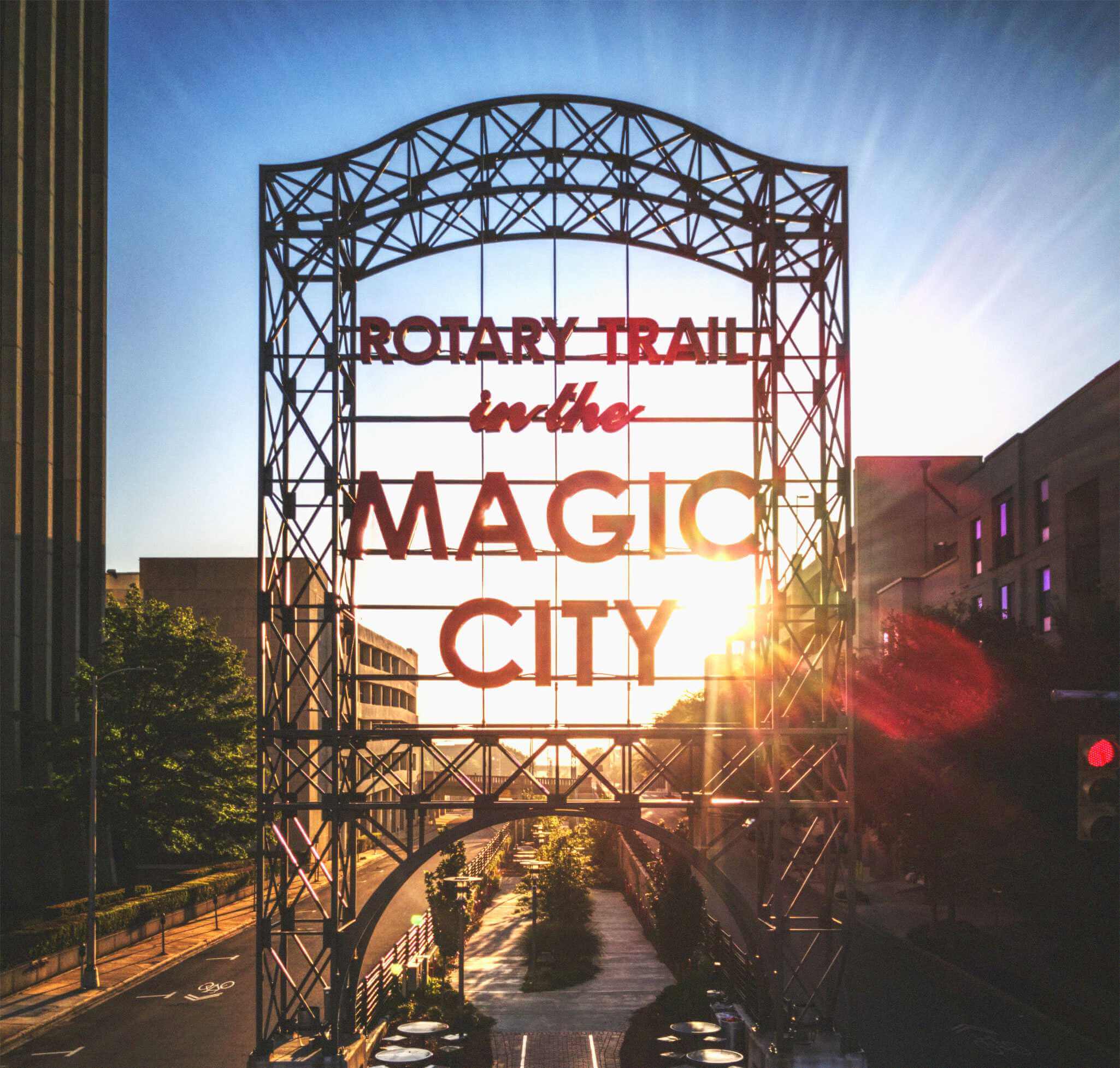 Whether you're new to Downtown Birmingham, or you just want to get more engaged in your city, we're here to help you get started.
Discover Downtown
Heaviest Corner
Heaviest Corner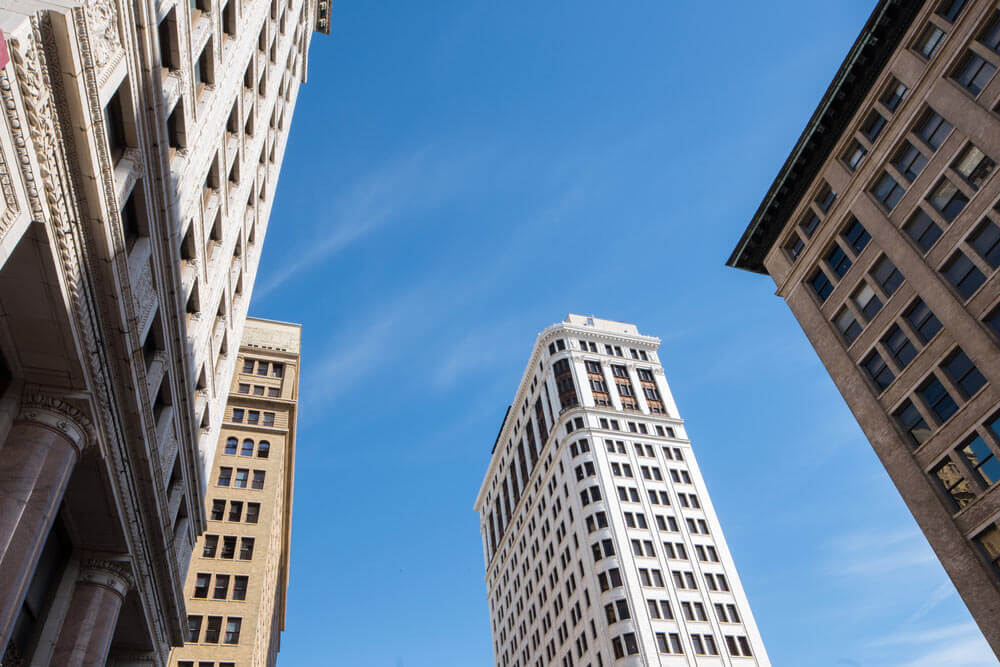 We're historic building heavyweights.
Did you know… "The Heaviest Corner on Earth" is in Downtown Birmingham at the corner of 1st Avenue North and 20th Street. In the span of a decade in the early 20th century, four steel-frame towers rose to dwarf the city's existing two- to four-story buildings.
SW corner: the Chicago-style Woodward Building (1902; now offices with a dermatology on the ground floor). NE corner: the Brown-Marx Building (1906; soon to be a hotel) is the last on the corner to be remodeled for modern use. NW corner: the Empire Building (1909; now The Elyton hotel) showcases terra cotta columns and ornate details. SE corner: The American Trust & Savings Building, also known as the John Hand Building (1912; now offices for Landing with residential on the upper floors), is also faced in white terra cotta is the last and tallest of the four buildings.
Railroad Park
Railroad Park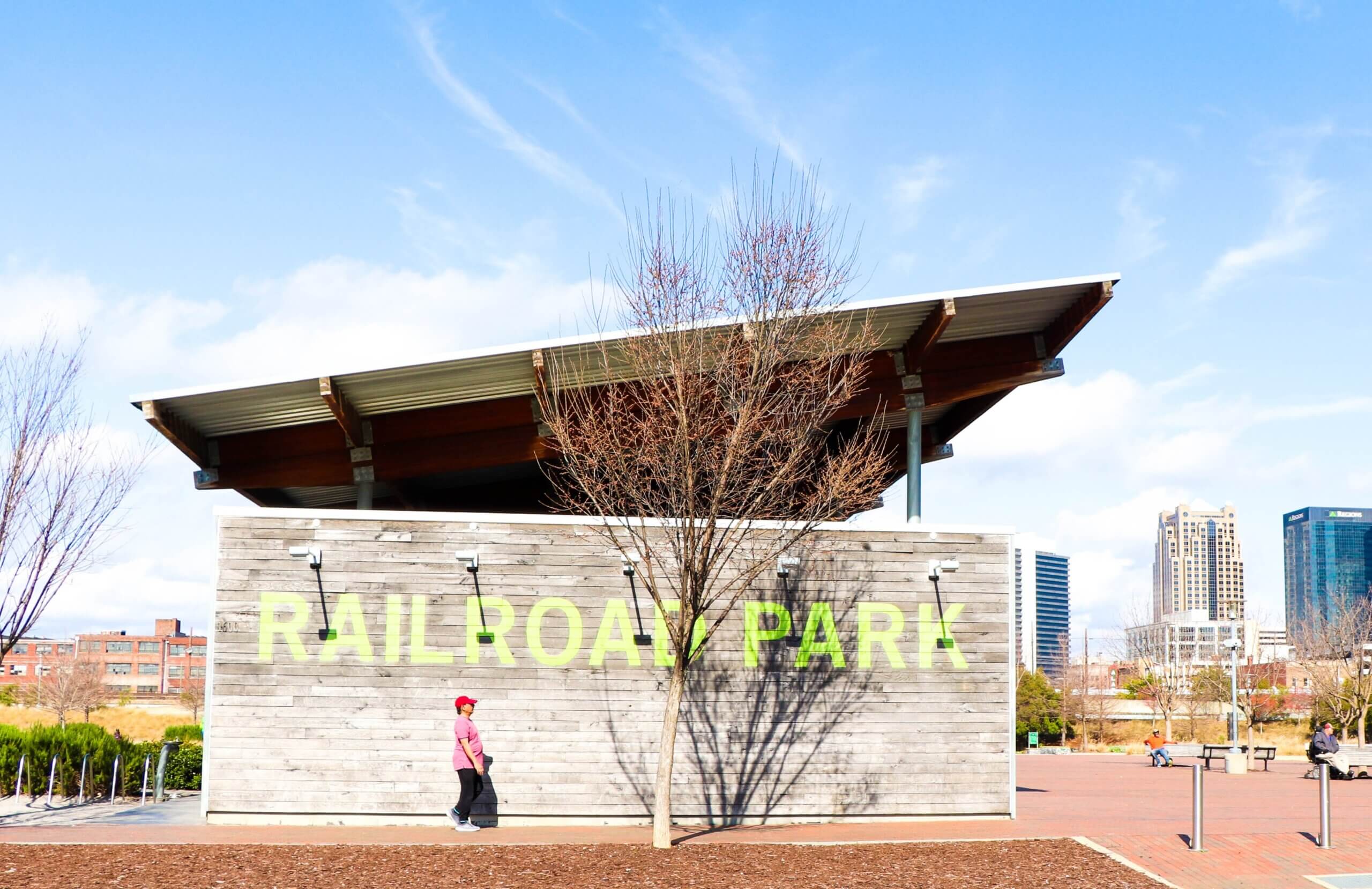 We have award-winning green space.
Did you know… Railroad Park is Downtown Birmingham's award-winning (specifically the "Urban Open Space Award" from the Urban Land Institute) 19-acre park that runs parallel to the tracks that gave birth to the city. The park opened in 2010 but the idea of such a park had been discussed since the 1970s. Bonus fun fact: The park is 30% water, with a lake, a rain curtain, a bio-filtration wetlands area, and ponds and streams, all irrigated by onsite wells. Its native landscaping is intentionally being reflected in more public space improvement projects across downtown.
Cast-iron facades
Cast-iron facades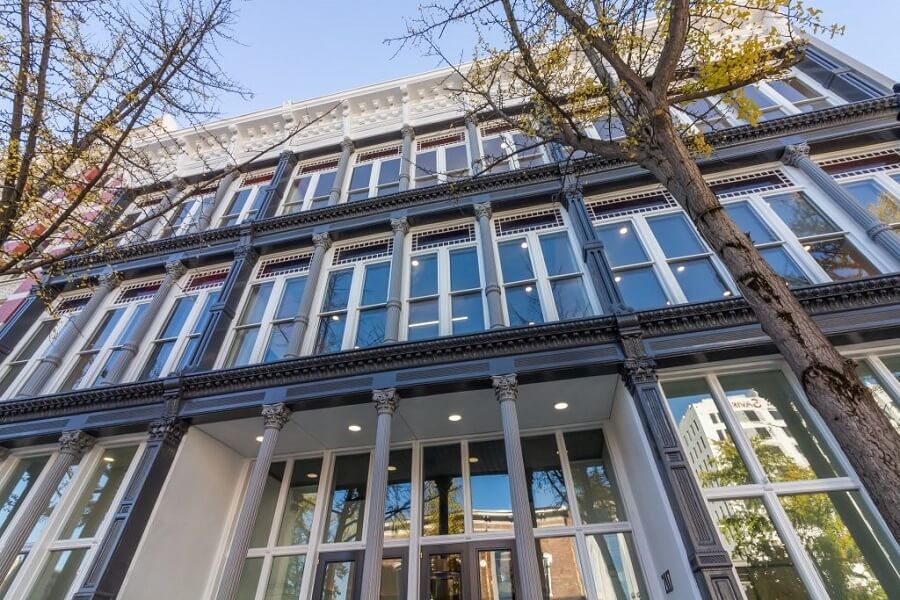 Did you know… Downtown Birmingham is home to two surviving cast iron facades: The Zinszer Building (1889) on 2nd Avenue North, pictured, and the Iron Age Building (1886) on 20th Street are two beautiful examples of how cast iron can be formed in molds to create classical columns and intricate ornamentation. Cast iron facades were popular in the mid-19th century but fell out of popularity after 1900, when it was replaced with modern steel and concrete for structural needs. We're glad these two are still here and well cared for!
A Birmingham giant
A Birmingham giant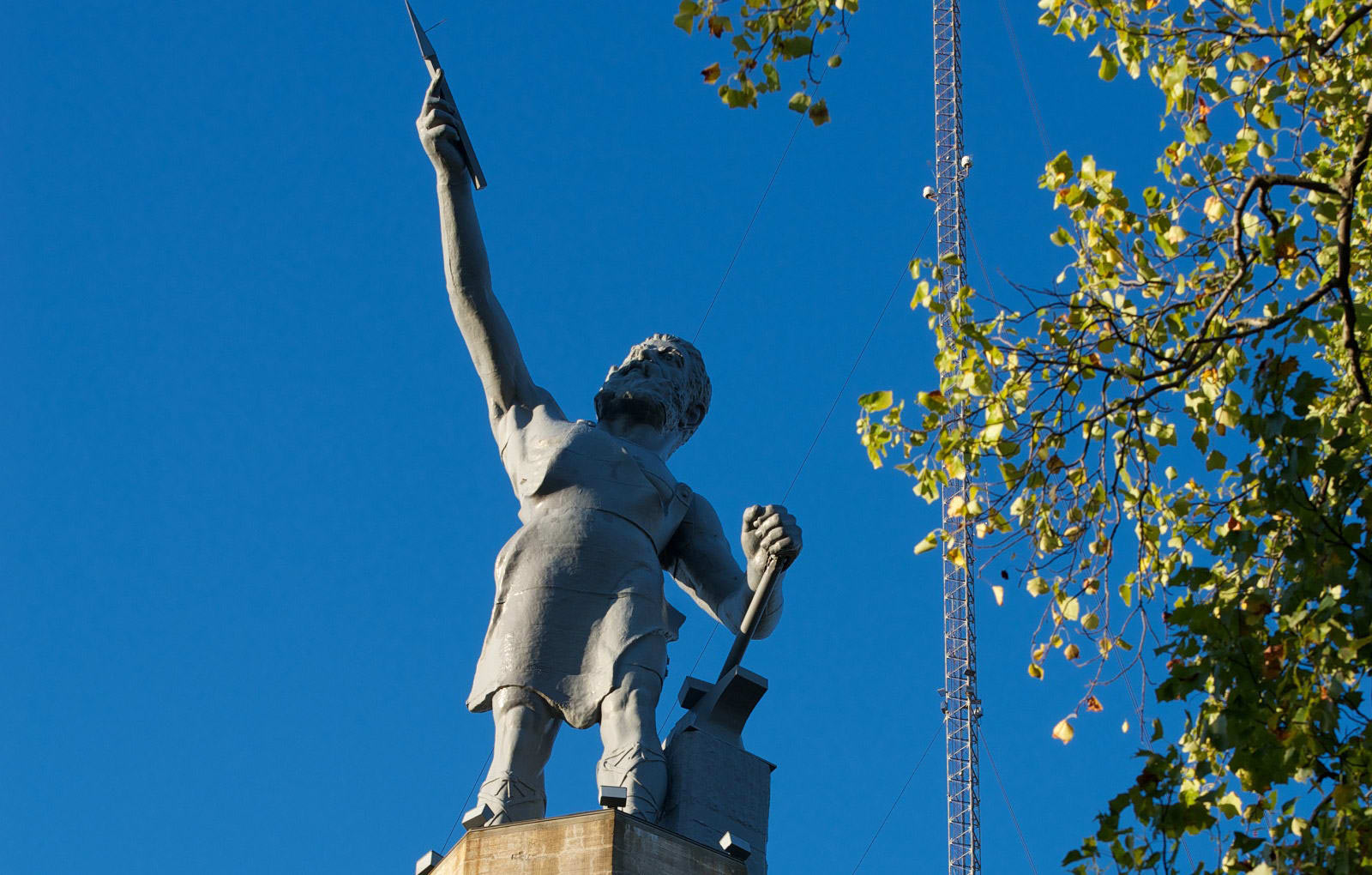 We have an unofficial mascot.
Did you know… Vulcan is the Roman god of fire and forge, and Birmingham's 56-foot-tall, 100,000-pound version is a local favorite. Designed by Italian artist Giuseppe Moretti and cast from local iron in 1904, Vulcan has overlooked Alabama's largest city from atop Red Mountain since the 1930s. He's a symbol of a city built on the iron industry — and his tower and the surrounding park offer amazing views of downtown.
News
Calling All Street Performers!
Birmingham has more⁠—entertainment.
Attention performers! The Downtown Birmingham Team is looking for buskers to perform on the newly renovated 20th St N. We're looking for music, dance, juggling, basically anything that can be performed on the street with minimal setup and production.
Rules:
no drums (for now)
performers must only use the provided amplification by (one speaker with 4 inputs) Downtown BHM
performers must use the provided signage and tip jar (it does have a place for all your links and socials)
performances will take place at the date and time specified by Downtown BHM
Important details:
performers will receive $100 base pay upon completion of their shift
performers keep ALL TIPS received during their performance
performances will take place on Friday evenings from 4-6 p.m.
performers will be assigned a spot on 20th St N somewhere between Morris Ave. and Linn Park, but the exact location may change weekly based on what's happening downtown
With those rules in mind, we want you to be creative! Applicants should submit through the form located to the right and expect a response from our team within a couple weeks. We're looking for a wide variety of performers to keep 20th Street vibrant and exciting!
Become a downtown ambassador volunteer!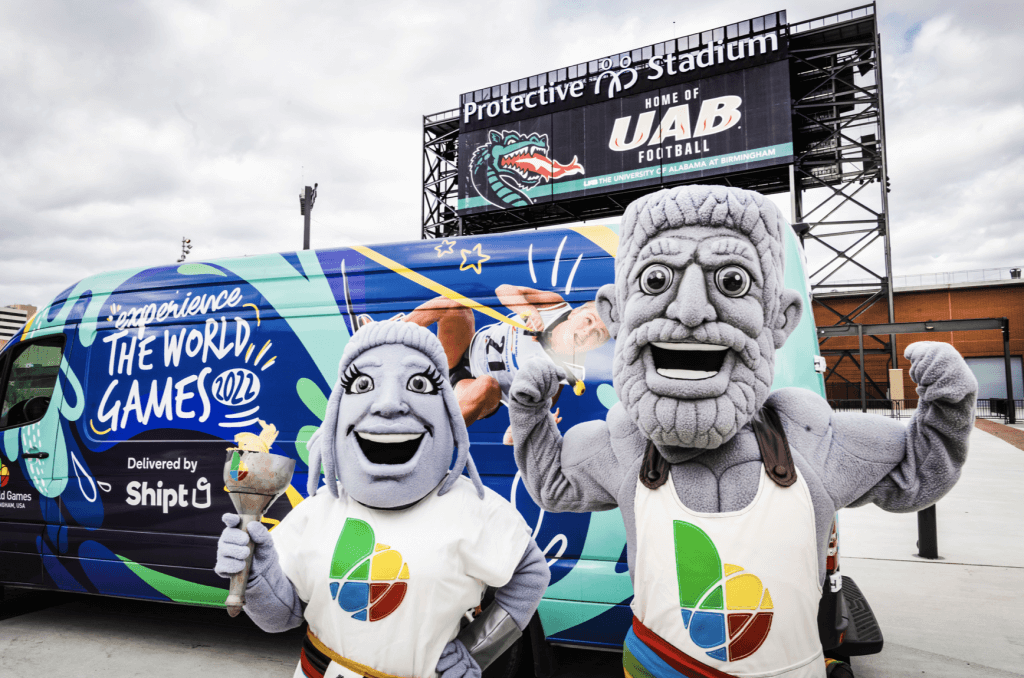 We are almost one month out from The World Games 2022! This vibrant event will be transformative for Downtown, and we want you to be a part of it! If you consider yourself a lover of Downtown Birmingham and are the friend that always knows where to go or what to do Downtown, this might be the perfect fit for you. We invite you to become a Downtown Ambassador Volunteer and help Birmingham put its best foot forward! This is your opportunity to be part of a once-in-a-lifetime experience! As a Downtown Ambassador Volunteer, your organization is the face and the heartbeat of The World Games 2022 serving more than 50,000 visitors from around the world. Volunteer groups will be stationed around Downtown Birmingham to provide information and a memorable, consistent experience for all City Center guests.  
Register you or your group today!
What's Next for Linn Park?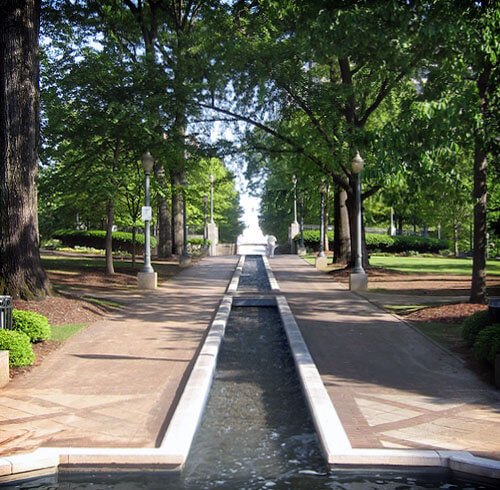 Linn Park's history and geographic location at the heart of our downtown provide an opportunity to bring our community together to make Linn Park a symbol of unity.
An award-winning landscape architecture firm is leading a community engagement process to inform a refreshed design and plan for the park. Learn more about the process and find opportunities to share your opinions and ideas!
Newsletter
Stay in touch.
Sign up for our newsletter to get the latest news on the businesses, developments, events and people of Downtown Birmingham!
Find Your Place Downtown
Neighborhood Associations
Would you like your downtown organization or entity to be added to our list? Contact us!
Clubs
With more than 550 members, the Kiwanis Club of Birmingham is the largest Kiwanis in the world and one of the oldest civic service organizations in existence.
Rotaract mobilizes its members to foster responsible citizenship and catalyze positive change by offering unparalleled opportunities to learn from diverse leaders, bond with committed young professionals, and serve the Birmingham community and beyond.
The Rotary Club of Birmingham, currently the largest Rotary Club in the world, is dedicated to serving the community of Birmingham and beyond.
The mission of United Way Hands On is to connect people with organized and meaningful volunteer opportunities to help bring about positive social change.
Young Professionals
Would you like your downtown organization or entity to be added to our list? Contact us!
Volunteer
Since 1904, Big Brothers Big Sisters has been changing children's lives by matching them with caring adults to guide them on a path to success.

The Dannon Project's goal is to decrease at-risk behaviors that lead to violence, unemployment, disease, incarceration and re-incarceration, premature death, and economic exclusion cause by generational cycles of poverty. Mentorship is an integral part of the journey.

Their mission is to provide to homeless men, ages 18 and older, in the Birmingham Area a nurturing and caring environment offering supportive services that break the cycle of homelessness and empower individuals to achieve their highest potential.

A Hand in Paw volunteer strives to help fulfill our mission to improve human health and well-being through Animal-Assisted Therapy.

The Literacy Council's mission is to improve the lives of adults and their families through literacy education that teaches people to read, write, and speak English.

One Roof is the coordinating agency for the homeless Continuum of Care of Central Alabama.

McWane offers a variety of rewarding volunteer experiences for adults who want to give back to their community, learn something new, and share their knowledge with visitors.

YWCA Central Alabama provides individuals, families, organizations, and companies with opportunities to empower others, enhance services, participate in projects and events, to collaboratively create a more caring community.
Would you like your downtown organization or entity to be added to our list? Contact us!
Churches
Would you like your downtown organization or entity to be added to our list? Contact us!
Use The Downtown BHM Brand
Did you know that we encourage the community to use the Downtown BHM brand to promote businesses and events downtown? Click the button below to download a ZIP file with logo files, social media graphics and suggested captions to help spread the word about Downtown Birmingham's new look!