A historic retail block transformed: The Pizitz and New Ideal buildings then and now
February 6, 2022 · Culture & History, Develop, Live, Uncategorized
From the early 1900s through the '70s, retail had a strong grasp on Downtown Birmingham. Small businesses flooded the area, and many of them were founded by immigrants who came to the city empty-handed yet transformed the district.
Downtown retail is regaining its strength now, with some of the department stores of yesteryear finding new life with different uses. For example, The Pizitz and New Ideal, once destination department stores, are now both mixed-use developments with retail on the ground floors and residential units on the upper floors. 
New Ideal: Then
In the early 20th century, if you were a woman on the hunt for new clothes, the New Ideal department store was likely to be one of your stops. Specializing in women's clothes, Robert Aland opened the New Ideal in 1908 and occupied several different buildings downtown over the years. In 1935, New Ideal relocated to 1813 2nd Avenue North, between Pizitz and Sears. Sears moved in 1941 to a new location, which is now the Innovation Depot, and New Ideal took over their corner spot on 2nd Avenue North. The New Ideal closed in 1990 after an almost 90-year run. 
New Ideal: Now
After about 30 years of vacancy, developers were able to flip what was once a thriving Birmingham department store into a residential building. The New Ideal building has converted its ground floor into a retail space with additional parking and its second floor now serves as upscale residential lofts for Birmingham residents. The building was able to keep some of its original materials, such as terrazzo flooring and exposed brick while mixing in new modern materials to give the space a unique look. With a prime location in the heart of downtown, these lofts are the epitome of Downtown Birmingham living! 
The Pizitz: Then
Did you know that Birmingham's downtown retail district boasted the largest department store south of the Ohio River when the Pizitz building was completed in 1925? Russian immigrant Louis Pizitz moved to Birmingham around 1906, and he had big dreams to be the premier retailer in town. Pizitz would indeed become admired as a successful and generous businessman when he opened his 74-department store on 2nd Avenue North, the flagship location of his chain of department stores.
The Pizitz is remembered as one of the main attractions every Christmas season; it was known for its elaborate windows decorations, competing for the best holiday sights with their main rival Loveman's (whose building now houses McWane Science Center). By the 1960s, the Pizitz sales and promotion department, realizing that the outdoor Christmas displays were such an attraction, hit upon an idea that would become a powerful weapon in the annual yuletide war. The sixth floor for the building was turned into the "Enchanted Forest" featuring animated figures comprised a series of scenes intended to depict a village of bears. The forest proved to be a popular draw to the store every year!
By the late 1980s major retail had largely moved to the malls in the suburbs, and Pizitz closed their downtown flagship.  
The Pizitz: Now
After years of being shut down, developers were finally able to receive the funding they needed in order to bring this beautiful building back to life. The Pizitz now serves as a dining hall and residential building. The ground floor is full of various food stalls serving up different cuisines, as well as a handful of retail stores! The mezzanine level is home to Forge co-working space, whose interior windows overlook the bustling food hall. The rest of the building was transformed into a residential space. Imagine living right above a food hall – doesn't get better than that! The Pizitz is a favorite amongst locals and is the perfect place to meet up for a quick bite, some drinks, or just to hang out with good company and enjoy the downtown views! 
Read More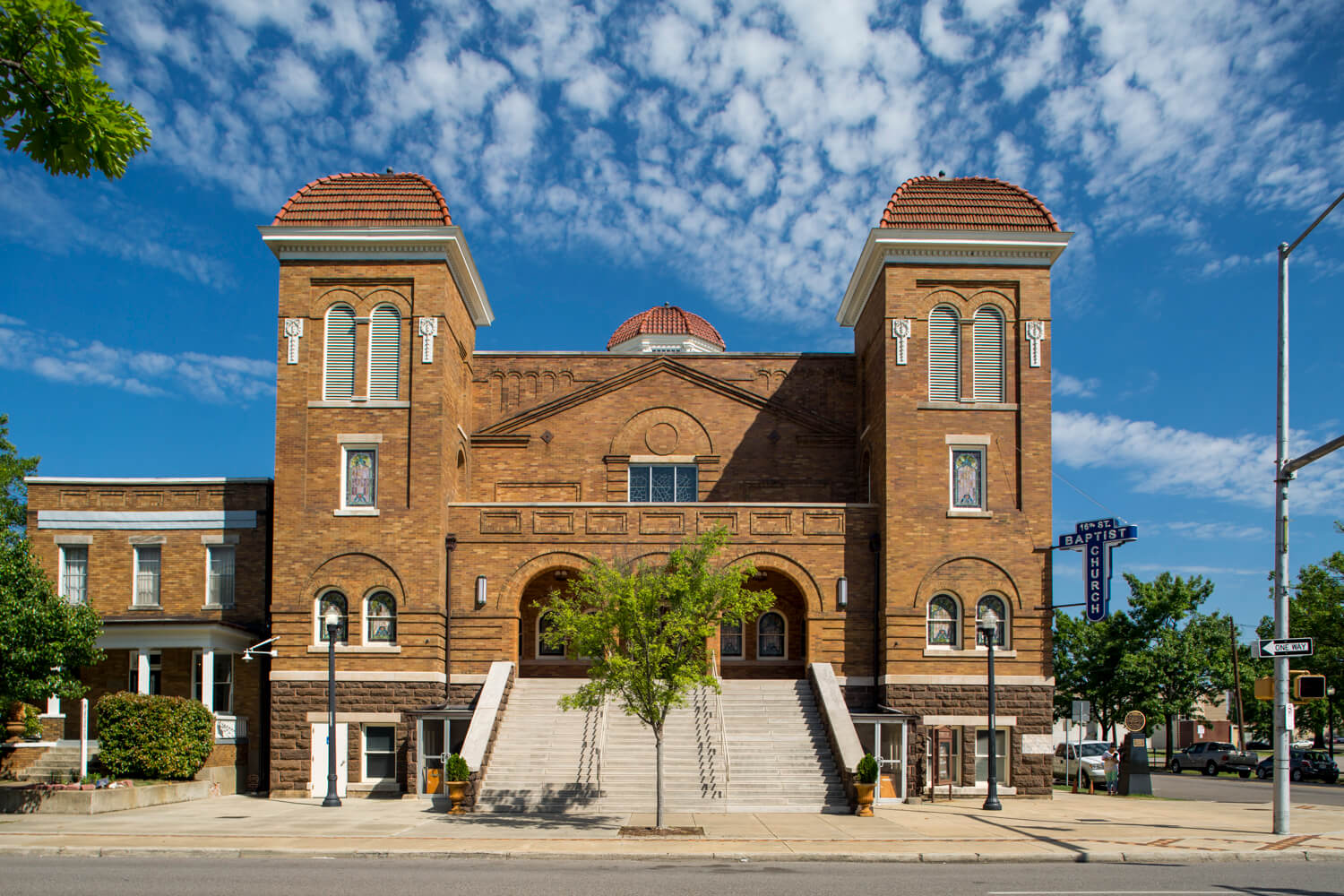 Downtown Birmingham is full of beautiful buildings, both new and old! A good portion of those buildings consist of churches, and while many of them are beautiful to look at, they also have a rich history that often gets overlooked.
---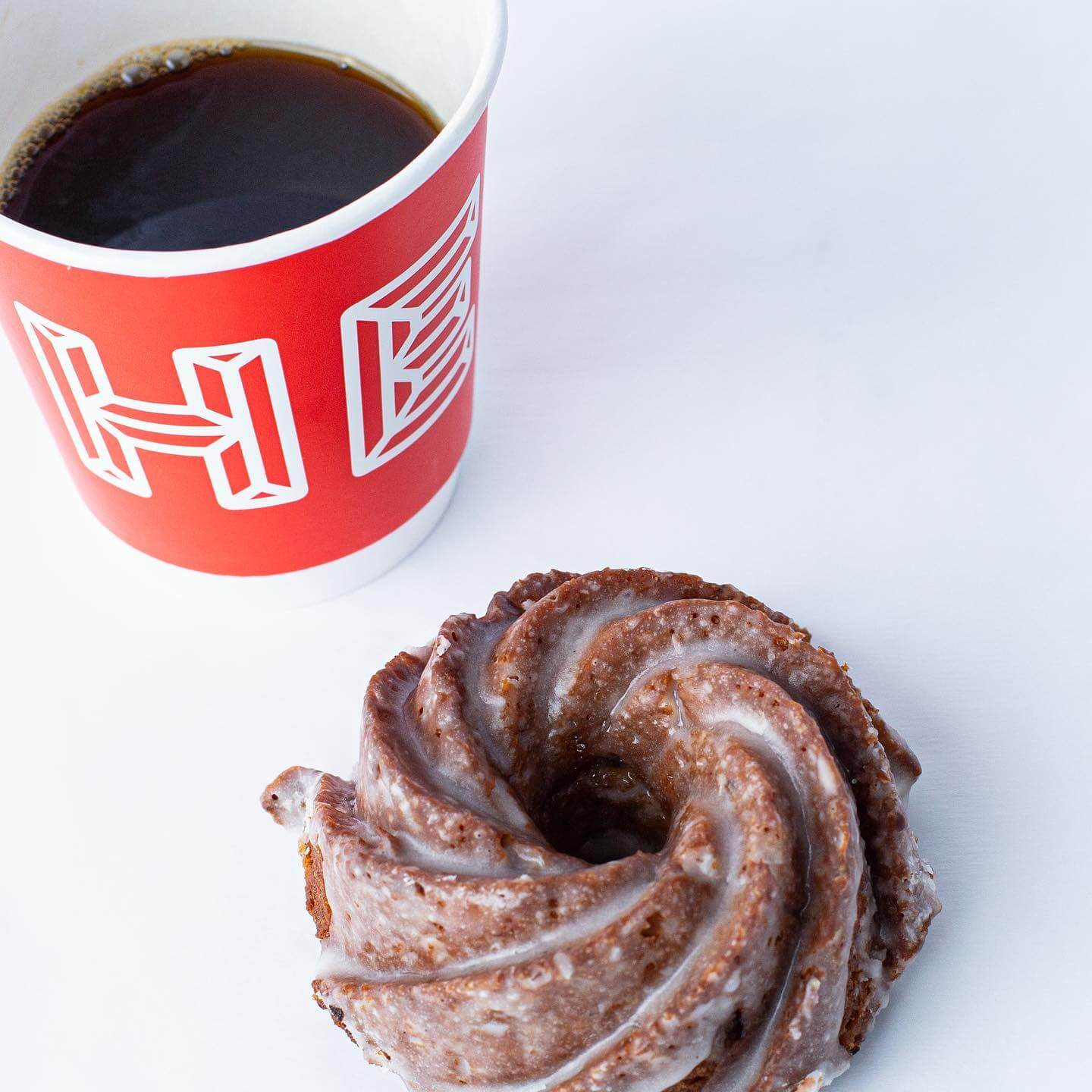 We compiled a list of 10 downtown coffee shops for you to explore next time you need a change of scenery!
---