Creating Kinetic energy in a downtown workplace
September 9, 2021 · Work
Jay Brandrup, principal and founder of Kinetic Communications, takes pride in the workplace culture he has been able to create since he started his company in 1995. What started out as a small startup company run from inside Brandrup's apartment has now expanded into a successful website design, development, and marketing firm and is located in his dream location on Morris Avenue in Downtown Birmingham. However, this nifty office space has not always been occupied by website designers; before Brandrup bought it out after having his eye on the space for years, the building had been the home to four restaurants and three nightclubs!
The office space is full of rich history and unique knick-knacks which represent all sorts of things that are special to the company. When asked about creating a positive workplace culture and the effect it has on the company, Brandrup said "Our space directly influences our work on a daily basis. It trickles into our client work. It inspires us and it invigorates us. It gives us a space to escape, retreat, or collaborate – or all of the above. We're so lucky to have found and been able to build out our dream space on our favorite block of our favorite street in the state. I wouldn't pick us up to move us anywhere."
While he wouldn't change anything about his office space now, it is not necessarily something he had planned for, but rather one that evolved over time. "You've gotta go with the flow in life. I knew I wanted to have a team that was involved and loves their work, both with their clients and the community projects that we're so lucky to be involved with. I want to be around a team that appreciates each other and enjoys collaboration."
Brandrup also expressed his love for downtown and how there was really nowhere else he would have moved his business. He still feels that way today and loves being surrounded by the vibrancy of the city center because that is exactly what his company thrives on – the "kinetic" energy of a workplace! While he is very excited and proud of Birmingham, he acknowledges the fact that there is always more work to be done. However, that doesn't take away from the fact that his team is rocking it and are thrilled to have put down permanent roots.
Enjoy the photo tour of this cool little office space!
Read More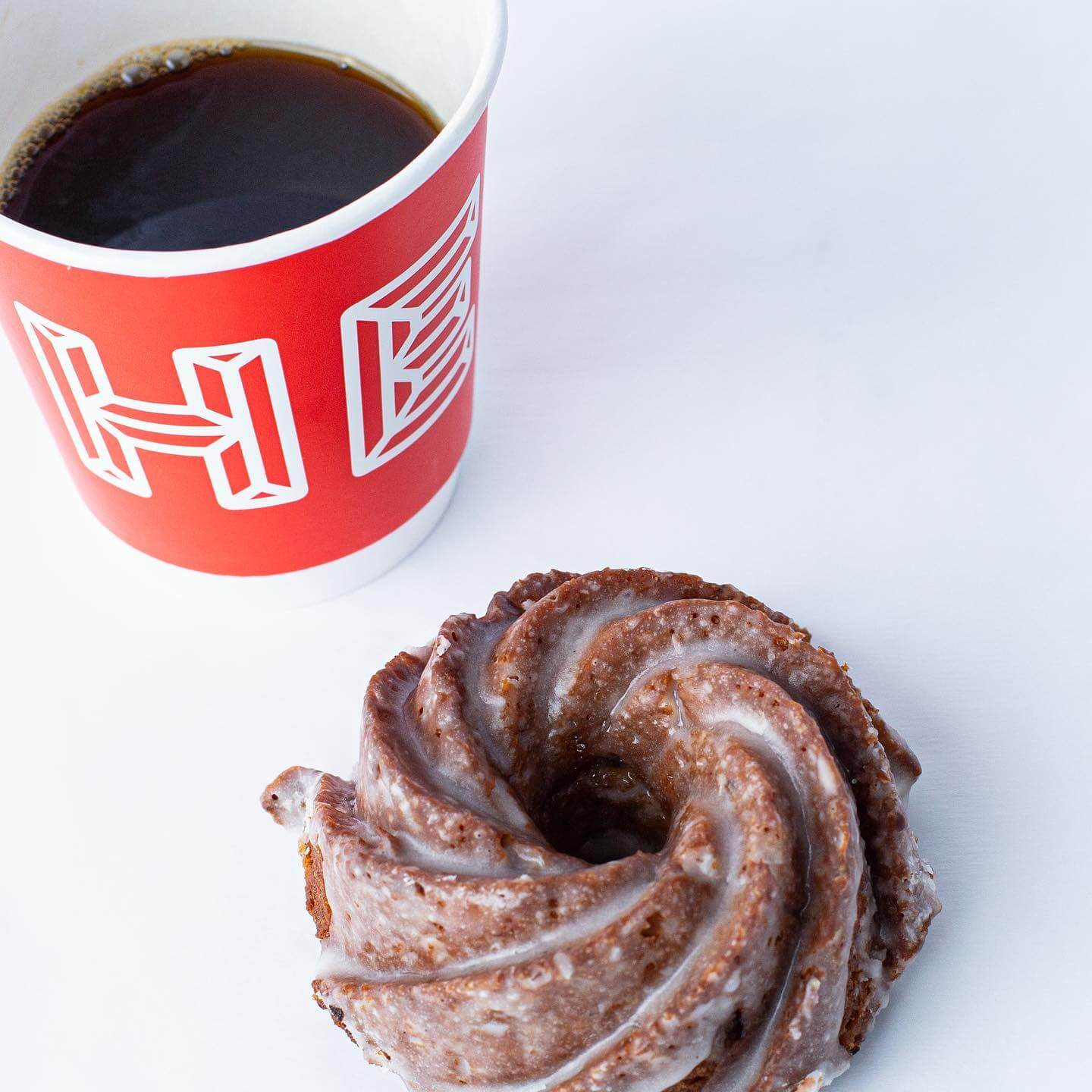 We compiled a list of 10 downtown coffee shops for you to explore next time you need a change of scenery!
---
---