There's Holiday Magic back in the streets of Birmingham!
November 29, 2022 · 20th Street, Engage, Holidays, Visit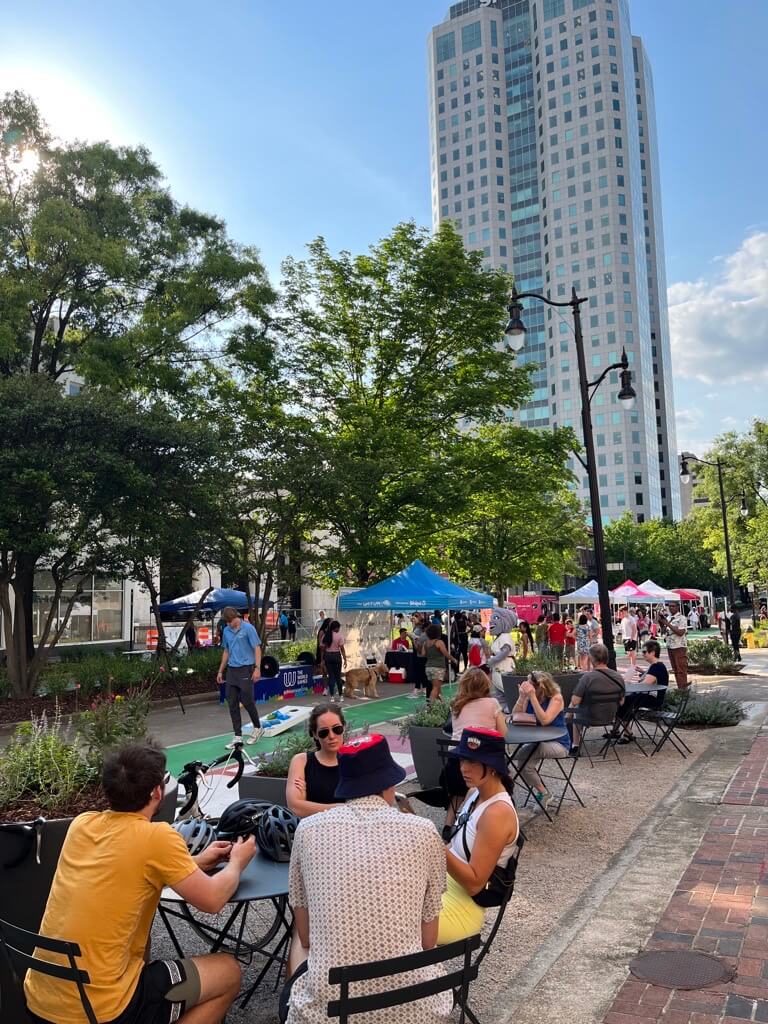 Shopping locally has never been so easy! You can support small businesses at our Holiday Magic Market this Friday from 4 – 8 pm. The market will be conveniently located on 20th Street between 2nd and 4th Avenue North. There will be over 15 vendors and a LIVE on 20th street performance! Table and chairs will be pulled out in the middle of the street to keep the party going! Kick off the weekend right with your neighbors and coworkers with dinner and some light shopping. Keep reading to check out which vendors will be featured at the market. We hope to see you there!
Live on 20th performers:
Eight Strings Violin
These talented girls are no strangers to Live on 20th. Their first performance with us was back in October. From the violin to the guitar, these brilliant musicians will be performing at the market, and you won't want to miss it. Make sure to check the Eight String Violins out on Friday!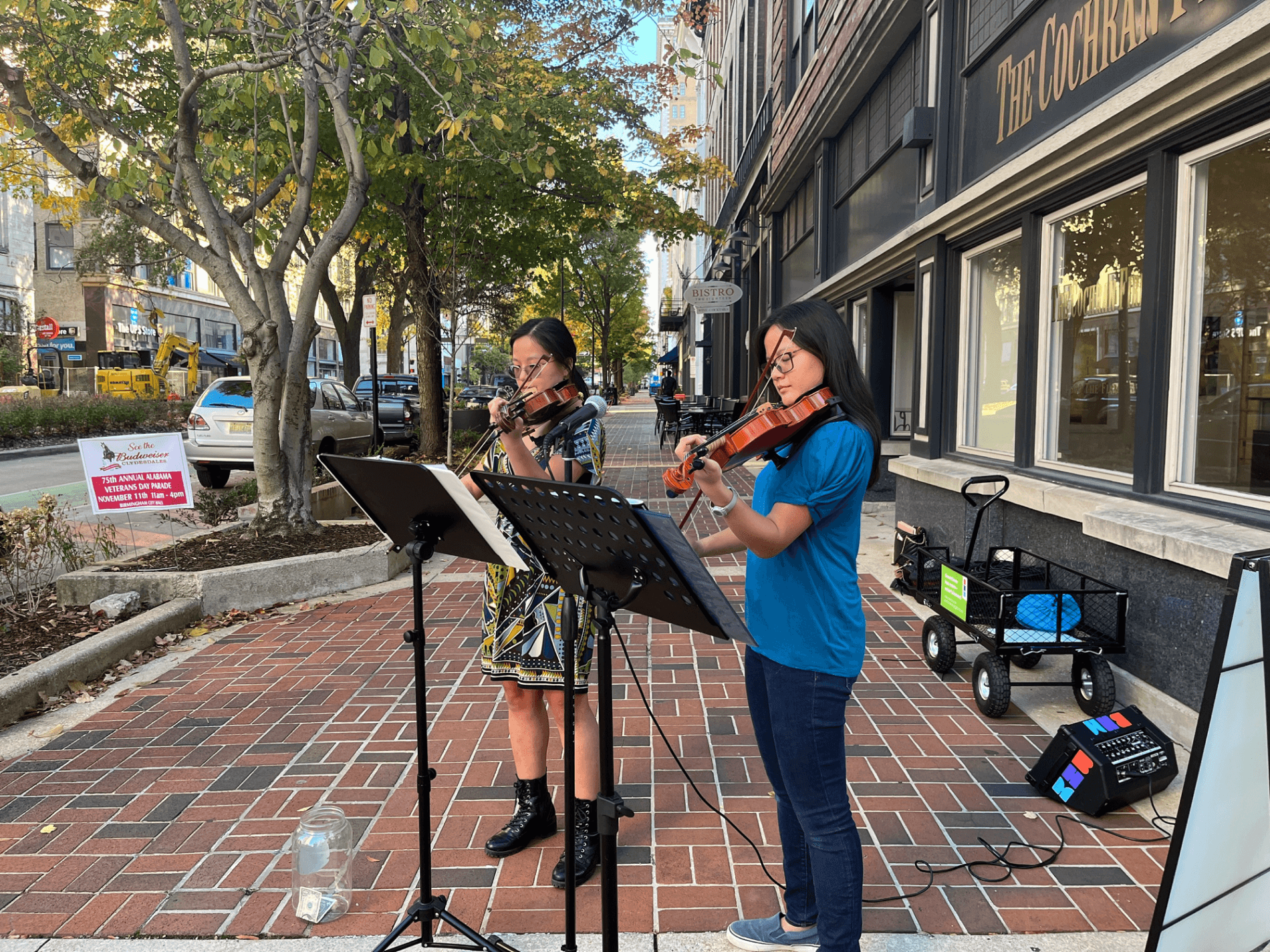 Holiday Magic Market Vendors:
Dryft Coffee
Dryft Coffee is a small specialty coffee roaster and a modern mobile coffee bar. They source their coffee mostly from women-owned farms and offer a range of drinks.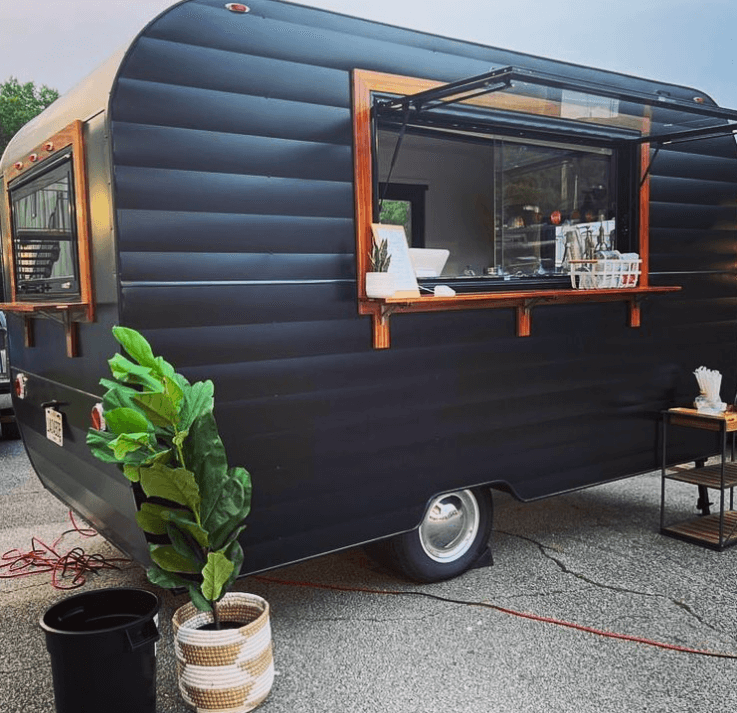 Naughty But Nice Kettle Corn
Naughty But Nice Kettle Corn is a local artisan kettle corn company. They specialize in small-batch artisan sweet and salty kettle corn blends, using only the highest quality ingredients and no preservatives. Each addictive batch is fresh to order each time!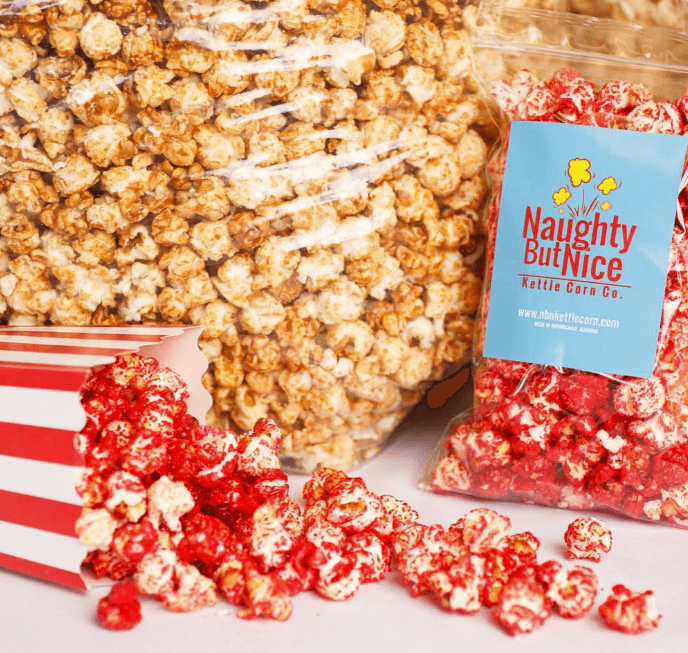 Thrive Wellness
Thrive Wellness is a plant-based health and wellness store. Founder and CEO, Tish Fletcher's mission is to encourage you to pursue self-care habits so that you will have the energy to passionately pursue your dreams and purpose.
7even 3ubed
7even 3ubed is a line of holistic health and wellness products infused with healing crystals handmade with love, light, and positivity in Hoover, AL. All their products are natural, phthalate-free and paraben-free. These products are handmade in small batches to ensure the highest quality.
Deliciously
Deliciously specializes in marshmallows and s'mores kits made with simple and clean ingredients, and have an unforgettable, crave-worthy flavor, and are always made with real, simple ingredients. There are no high fructose corn syrup, no artificial flavors, and absolutely no preservatives added to the delicious marshmallows!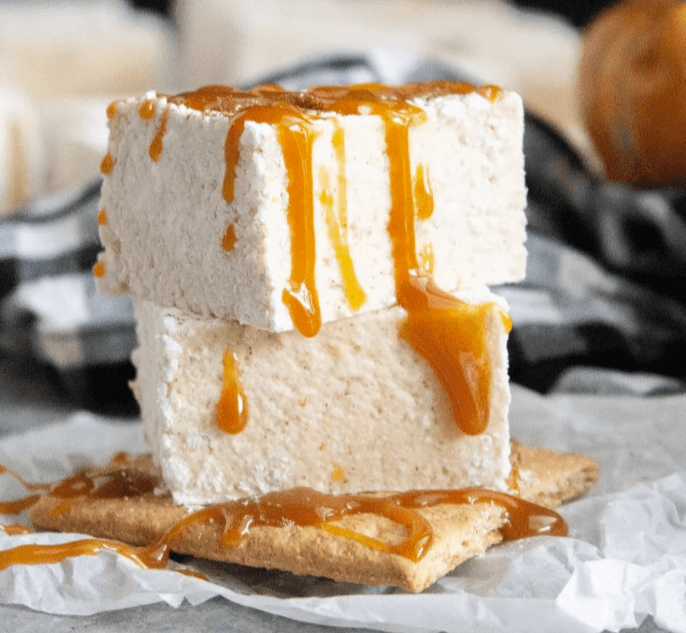 American Frolic Vintage
American Frolic Vintage is a small shop that began with a young couple traveling the US and selling treasures they found along the way! Now settled in the south, they are still hunting for treasures for all your holiday gift needs.
Hunter Bell Design
Hunter Bell Design creates beauty from decay. Bell rescues the lost, abandoned, discarded, rejected, and forgotten items around him to make stunning jewelry. These one-of-a-kind jewelry pieces make great gifts for those who seem to have it all!
Janelle's Attic Gold
Janelle's Attic Gold is a vintage store that sells small, retro, and funky items. What might seem old to you might actually be gold to others! Take a look to find unique gifts for your friends and family.
Avenue Qute
Avenue Qute sells clothing and accessories for little your little Quties! Not only do they sell clothes for kids ages 2-12, but they also have handmade colorful purses. These unique pieces make great gifts for the holidays!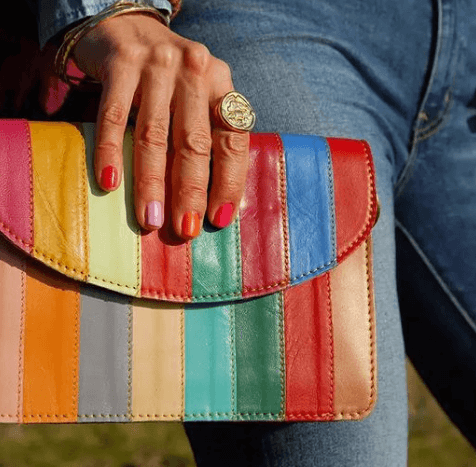 Jaccee and Hannah's Treasures
Jacee and Janaah's Treasures are young entrepreneurs that encourage their peers to start and grow businesses. We look forward to what they will bring to the market!
Delectable Sensations
Delectable Sensations is owned by Shontelle Simmons, who specializes in homemade baked goods. All cakes, cookies, and cupcakes are made from scratch and are the perfect gift for a holiday party or your neighbors!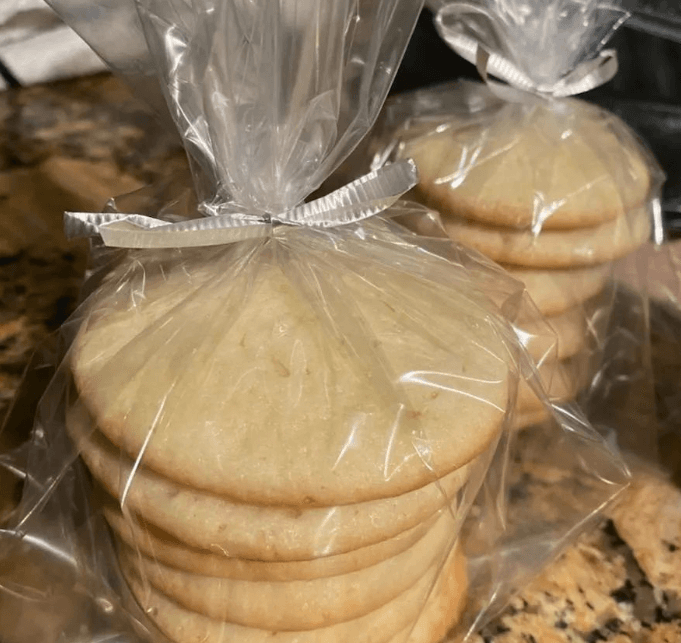 California Country Organics
California Country Organics are natural body care products handmade by a black woman entrepreneur. From muscle relaxers to body scrubs, these products are sure to please anyone for the perfect holiday gift!
Magic City T-Shirts
These #yaysayer T-shirts are perfect for the BHAM lover in your life. Magic City T-Shirts offer a range of t-shirts with local Birmingham landmarks.
Read More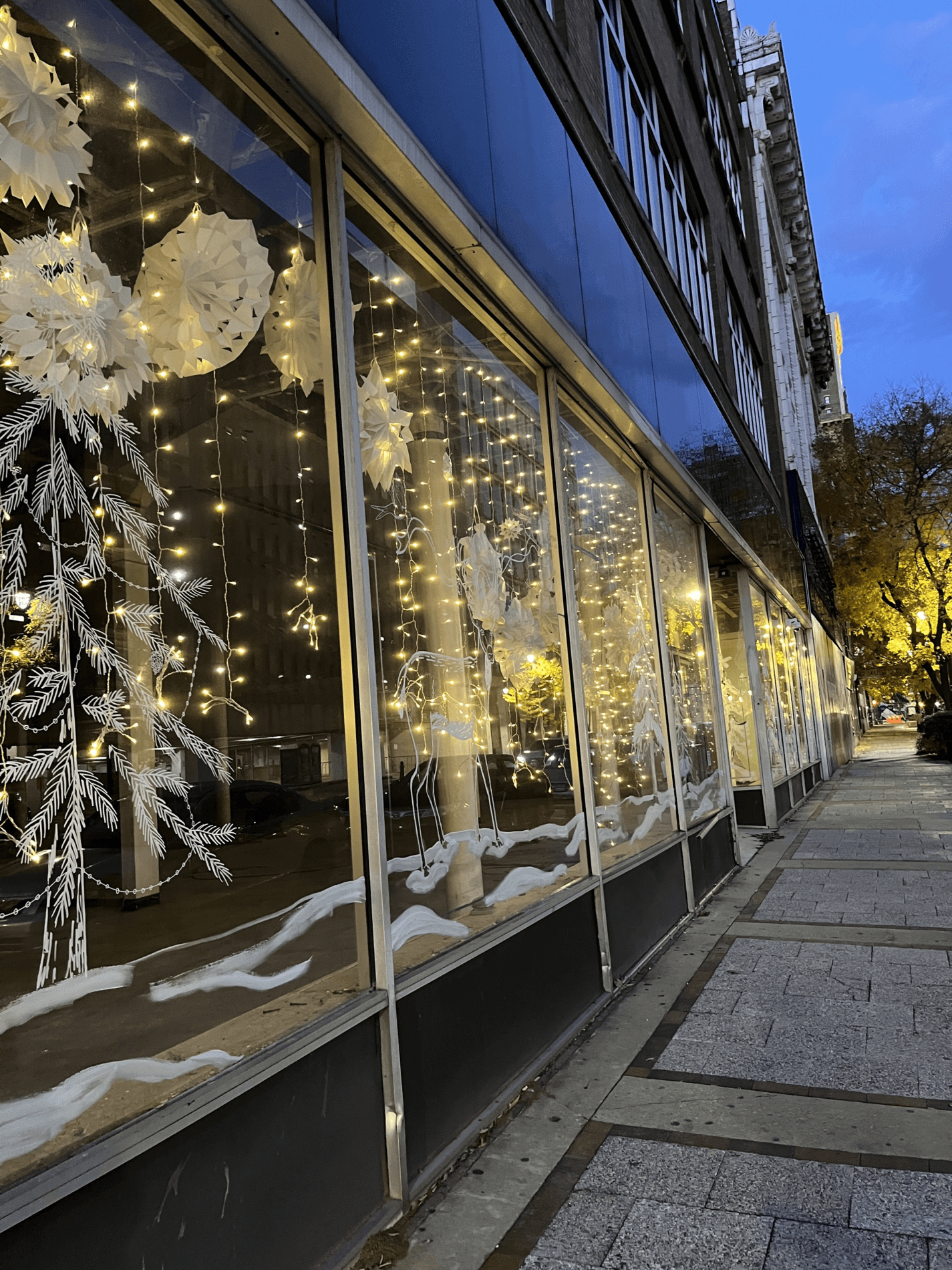 Downtown Birmingham has partnered with seven local artists to begin the first Birmingham Holiday Magic Window Art Trail! The artist had full access to the unoccupied window spaces to create a holiday-related art scene. Artists were encouraged to use multimedia art types in their windows, and began to go up the last week of November. You can check out all the artist and their work now until the end of the year!
---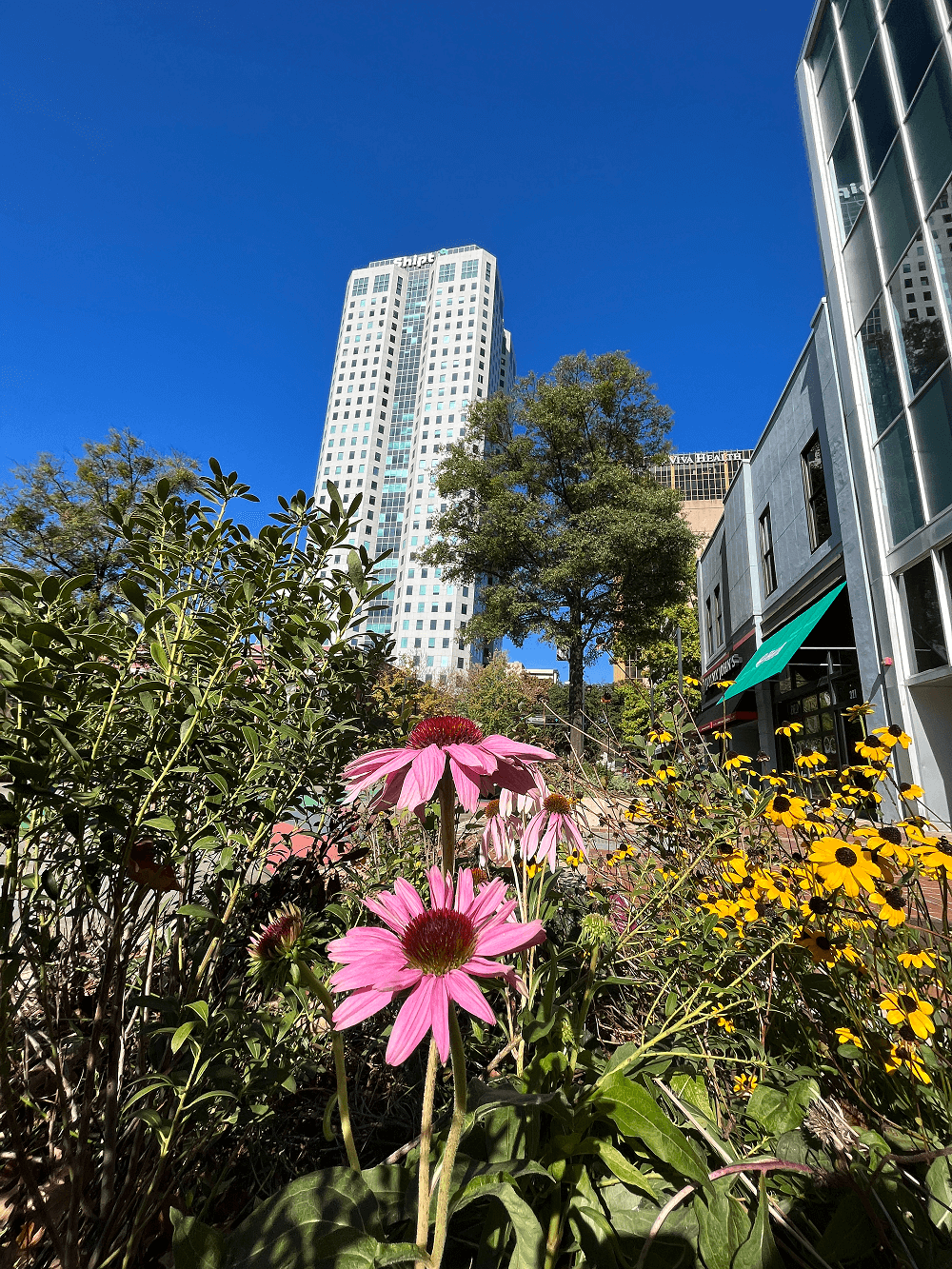 With winter approaching, most plants on 20th are entering dormancy. These plants provide more than just a pretty landscape they also support native wildlife. The plants chosen for the Birmingham Green refresh were strategically placed to offer low-maintenance options and add a sense of place. Plants play a much larger role than just looking attractive.
---