Celebrating the Birmingham Green Refresh with a (20th) Street Party!
May 11, 2022 · 20th Street, Engage, Entertainment, Live, Uncategorized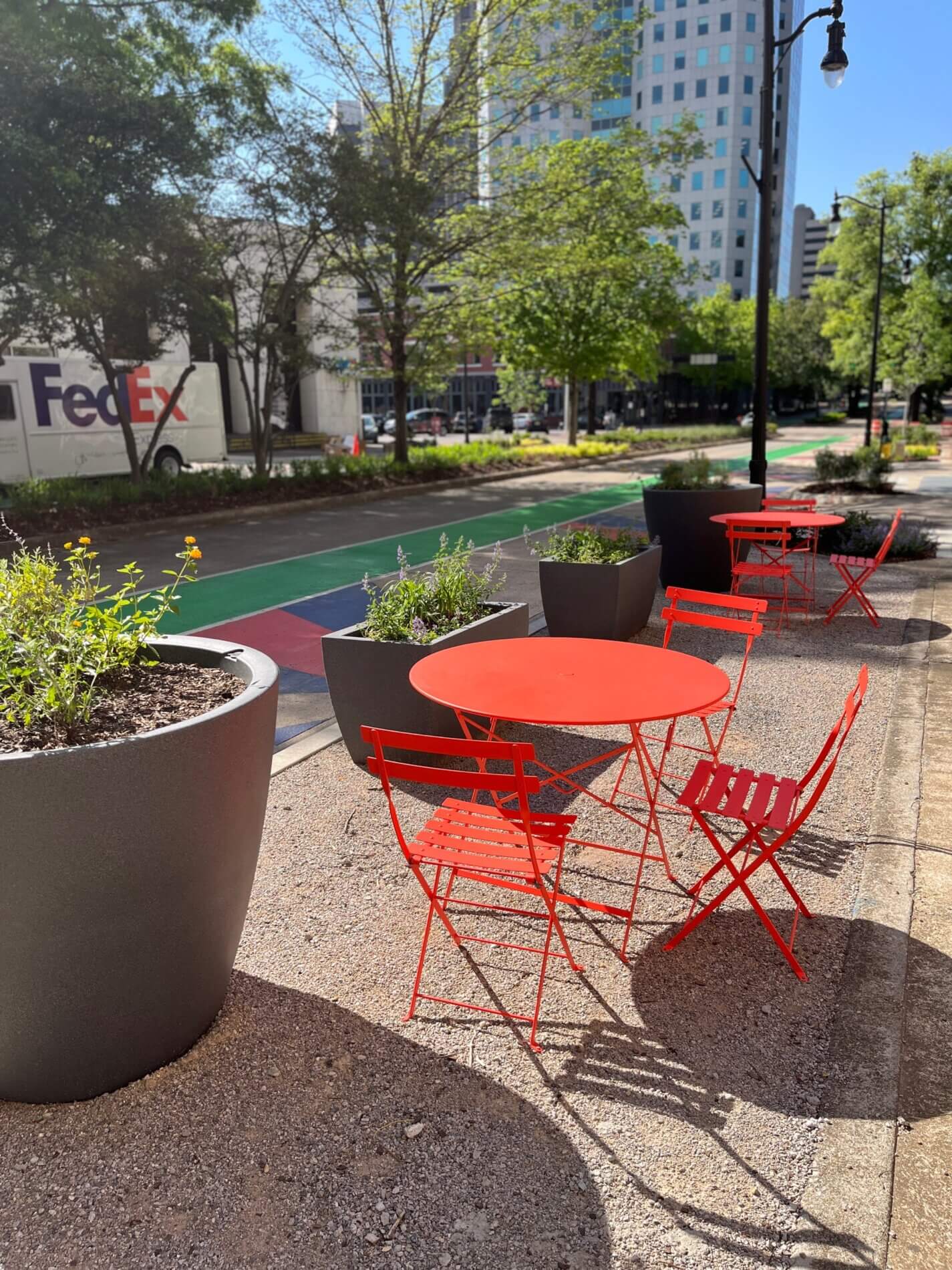 We are approaching the finish line for the 20th Street Refresh, which calls for a celebration – and you're invited! The City Center Business Improvement District (BID), funded by downtown property owners, is partnering with the City of Birmingham and REV Birmingham to celebrate a refreshed Birmingham Green.
After six months of hard work on 20th Street North – improving the streets and sidewalks, planting native landscaping, updating signage, and adding new furnishings – we're ready to turn it back over to you, Birmingham. The (20th) Street Party is the grand opening for the street and will be held on May 20 from 4 to 8 p.m (with a special celebration happening at 6 p.m.)!
This two-block party on 20th Street North between 2nd Avenue and 4th Avenue North will bring together entertainment, art, shopping, and dining in the streets.
And the party doesn't stop there! Even when there's not a multi-block event, the new 20th Street is a place for people to spend time – dog-walking, photo-taking, book-reading, game-playing, remote-working, eating/drinking.
We started working on this project back in October, so here's a little refresher on what you can expect to see at the end of it:

expansion of and new designs for the bike and flex lanes installed on a portion of thestreet in 2020
native and drought-resistant landscaping, consistent with the plant palette found inRailroad Park and Rotary Trail
flexible cafe-style public seating plus interactive elements
sidewalk and crosswalk improvements
updated signage
The project, which includes five years of street maintenance and programming, is funded by proceeds of the Tax Increment Finance (TIF) District. TIF funds are a portion of downtown property taxes that are set aside and, by law, can only be used to fund capital projects like this in the downtown district.
The City Center BID's board of directors partnered with REV Birmingham and collaborated with community partners to instigate planning and design for the project. PNC, the Hugh Kaul Foundation, and the Robert R. Meyer Foundation supported pre-development work. Cawaco
RC&D funded the installation of new trees along 20th Street. Renta Urban Land Design was the landscape architect and Taylor Miree was the general contractor. Landscape design partners Dix Hite + Partners, Golightly Landscape Architecture, Goodwin Mills Cawood, Macknally Land Design, Renta Urban Land Design and Studio A Design contributed pro bono conceptual designs.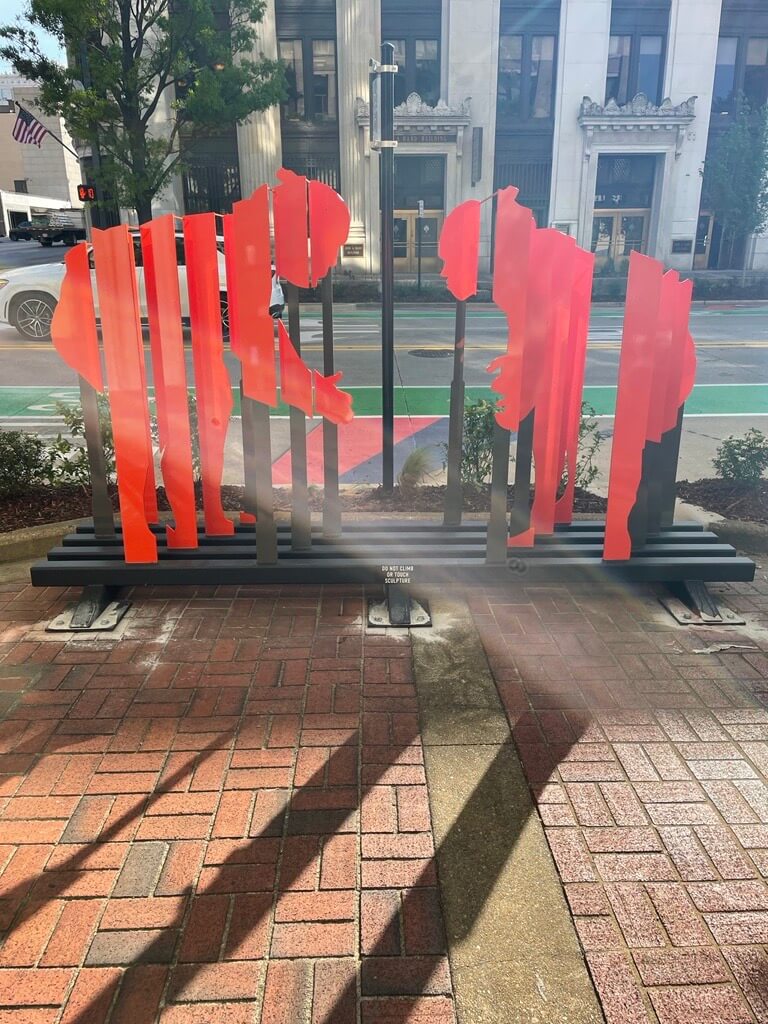 As The World Games 2022 approaches, the street has been designated "World Games Boulevard." The refreshed streetscape will be a thoroughfare of activity for the 3,600 competing athletes and tons of international visitors, and the street now houses seven of 20 The World Games sculptures making their home across the city. The colorful structural pieces line up to show athletes playing a variety of sports when viewed from certain angles. On 20th Street, pedestrians can see sumo, lacrosse, flying disc, karate, tug of war, waterski and handball sculptures. Designed by Brian Roberson and Dan Taylor from local architectural firm, bDot, they are a legacy gift to the Magic City from The Games and its partners, including Brasfield &Gorrie, Altec, O'Neal Steel, Craneworks, and Structural Design Group.
"What we've done together on 20th Street is revolutionary and a sign of Birmingham investing in itself," said David Williams, Chair of the City Center BID's Board (CAP) and President & CEO of Harbert Realty Services. "This kind of public-private partnership makes Downtown Birmingham more attractive for new businesses and talent, and a strong downtown creates growth throughout the entire Birmingham region. It is an example that things can get done in downtown."
Read More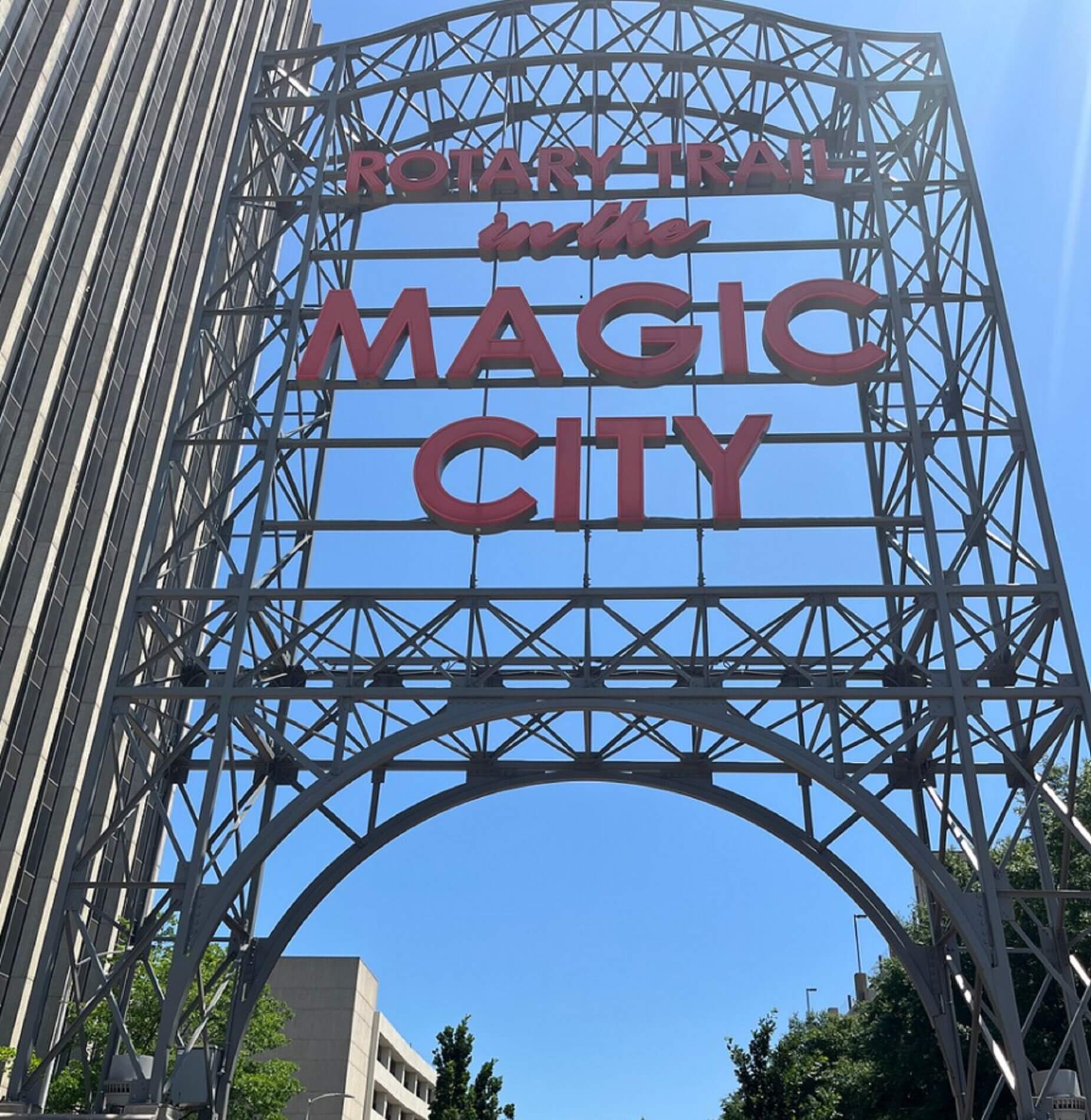 We've talked about sports, but downtown has so much more to offer! Downtown Birmingham has so many experiences in store for you, which can also turn into life-long memories. And lucky for you, we've created a tool to make all that exploring so much easier!
---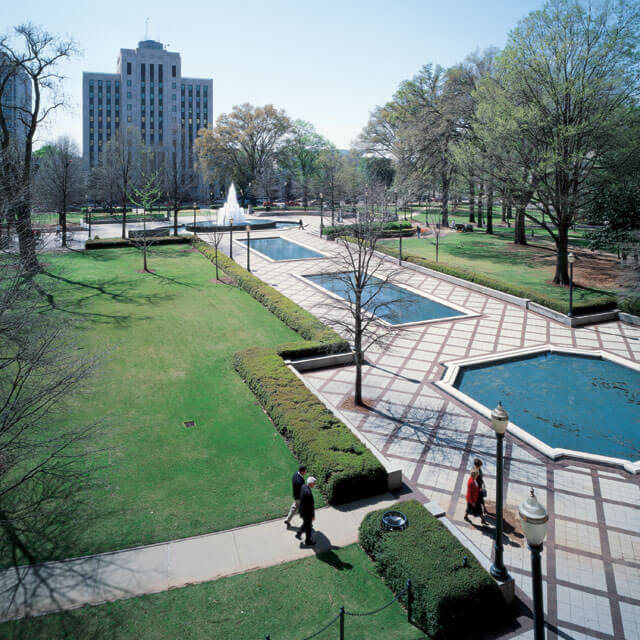 If you've been paying close attention, you may have noticed that we've been hinting at a new Linn Park project coming soon – and we're finally ready to share it with you! A planning process to redesign and reactivate Linn Park kicked off recently when public and private organizational partners met on site with the nationally acclaimed park designers OJB Landscape Architecture (OJB) to begin an eight-month master plan development process to improve Linn Park.
---