What the Value of Downtown report has taught us about the Magic City
February 7, 2022 · Value of Downtown Report
Over the past year, our team has been working tirelessly to collect and organize data that will help us improve our city's downtown district and we are so excited to finally share it with you!
In partnership with downtown property owners organized as the City Center District Management Corporation and the International Downtown Association (IDA), we have published a data-filled report that compares downtown Birmingham to the whole city and region, plus other downtowns across the country. The report—The Value of Downtown Birmingham, presented by PNC Bank—establishes a baseline from which city leaders, corporate leaders and organizations like REV can track growth and identify priorities for downtown improvements. 
"We've seen much momentum in Downtown Birmingham over the past decade, and this report gives us the data to back up what we were already feeling: Downtown has more opportunities," David Fleming, REV Birmingham President and CEO said. "REV and the City Center District Management Corporation are strong stewards of a vision for a vibrant and thriving downtown Birmingham because a strong downtown is what makes our entire region competitive. The more partners we have working together, singing from the same sheet of music, the more we can strengthen it."
Here's the report's study area, which is (purposefully) similar to the City Center Master Plan footprint but slightly adjusted to match up with Census data tracts.
COMPARING BIRMINGHAM TO OTHER DOWNTOWNS
IDA categorizes Birmingham as an "emerging" downtown within its three-tiered system, which assigns each downtown a label of emerging, growing or established.
Emerging downtowns show rapid growth in either residents or jobs (though not both), or have begun to show positive signs of growth.
Growing downtowns are those with the fastest-growing populations and job counts.
Established downtowns are home to a large percentage of citywide residents, jobs, and assessed value.
Birmingham's peer emerging downtowns include Cleveland, Little Rock, Oklahoma City and Tampa.
IDA benchmarks Birmingham at a 52 for its overall vitality score, which is just above the national average of 50! Birmingham's vitality score will be updated regularly, as new data becomes available.  
Each city's vitality score is the average of its economy, inclusion and vibrancy scores. You can see how Birmingham compares to other downtowns in the IDA graphic below.
We know—all this is a lot to take in. In short, we're doing well, and this index and report give us the data we need to do better! Although we have room for growth (doesn't everyone?), Downtown Birmingham has come a long way over the years and is a huge contributor to our city, region and state.
OUR KEY TAKEAWAYS FROM THIS REPORT
The Value of Downtown Birmingham report examines the city center in five categories: economy, inclusion, vibrancy, identity and resilience. You can download the full report and take it all in…
But we've also broken it down for you a bit more here. We've made a list of our key takeaways, including the top opportunity and challenge that we identified in each category. Let's get into it!
1. Economy: Downtown is a key employment center with a strong base of knowledge jobs.
Downtowns and center cities are valuable due to their roles as economic anchors for their regions.
Opportunity: Downtown Birmingham scores higher on knowledge jobs – the industry holy grail – than the average established, growing and emerging city.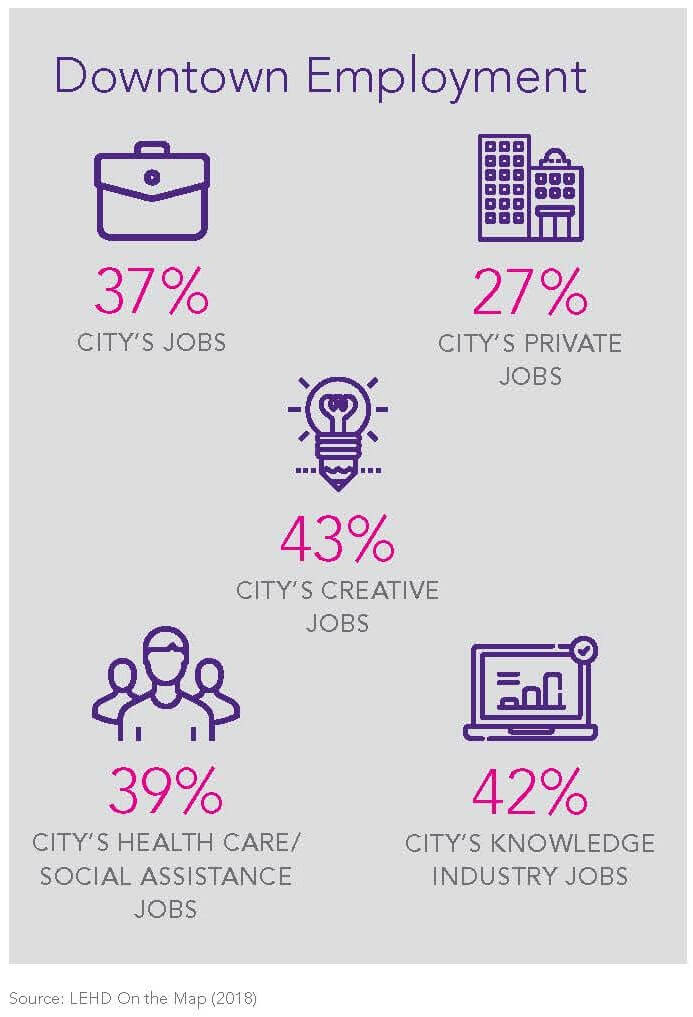 Challenge: Downtown Birmingham did not grow jobs overall in the past decade.  Some sectors grew while others fell creating flat overall job growth. 
2. Inclusion: Downtown is the most diverse neighborhood in the region.
As the literal and figurative heart of their cities, downtowns represent and welcome residents, employees, and visitors from all walks of life.
Opportunity: Downtown residents of all races are increasing at similar rates, suggesting no or minimal displacement. Income diversity is present as well: More people live on <$15K per year in downtown than in Birmingham as a whole, yet some of the most desirable luxury units in the region are located downtown.  
Challenge: Development of higher rent/for-sale units outpace moderate-income units and could threaten diversity if not balanced by mid-range housing.
3. Vibrancy: Downtown is a key entertainment & recreation center.
The ability of vibrant places to attract visitors and new residents, as well as a regionwide consumer base, creates value.
Opportunity: Downtown's residential population has grown 38% in the past decade.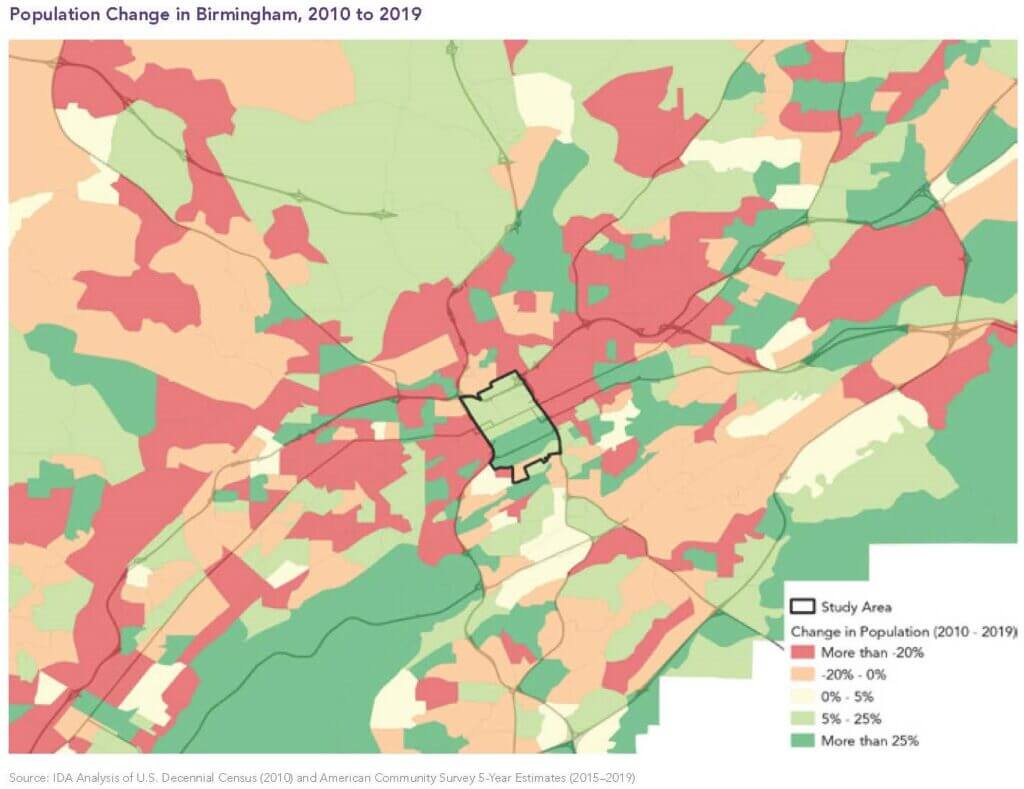 Challenge: Non-automotive and non-restaurant retail development lags downtown because of low density. 
4. Identity: Downtown is the cultural hub of our region.
Downtowns and center cities often serve as iconic symbols of their cities, creating a strong sense of place that enhances local pride.
Opportunity: Downtown Birmingham has the state's largest employers, institutions, and buildings. It is home to museums, historic sites, and local restaurants that attract visitors.
Challenge: Downtown's hotel room count is low when compared to typical downtowns and regions the size of Birmingham. 
5. Resilience: Downtown is accessible, with multiple ways to get from A to B.
Downtowns and center cities play a crucial role in building stability, sustainability, and prosperity for the city and region.
Opportunity: Downtown Birmingham has access to multiple modes of transportation—bikes, scooters, bus, taxis, Uber, Lyft, as well as ample public parking for vehicles—and a high walkability score (86). 
Challenge: Like many downtowns our size and larger across the country, Birmingham faces issues with panhandling.
REV is using the report to shape our downtown strategies, and the downtown property owners who fund CCDMC are focused on ensuring people's downtown experience feels clean, safe, welcoming and fun. REV hopes that leaders and decision-makers across the city will use the data to inform their strategies as well.
Let's work together to create a better Birmingham!
Read More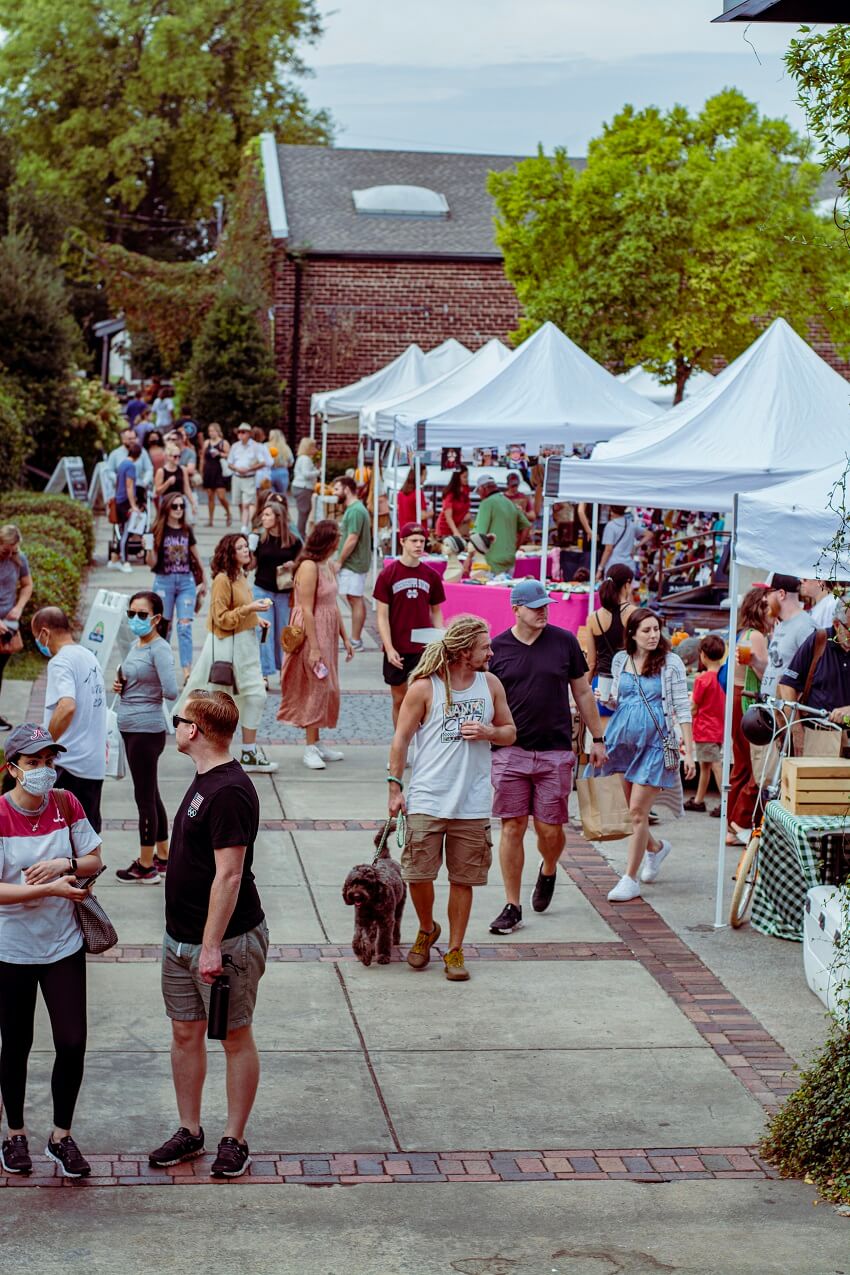 We recently released out Value of Downtown report! Our City Center District Manager, Rob Buddo, is here to explain just how important this data is and how it will help us make improvements to our downtown area in the near future.
---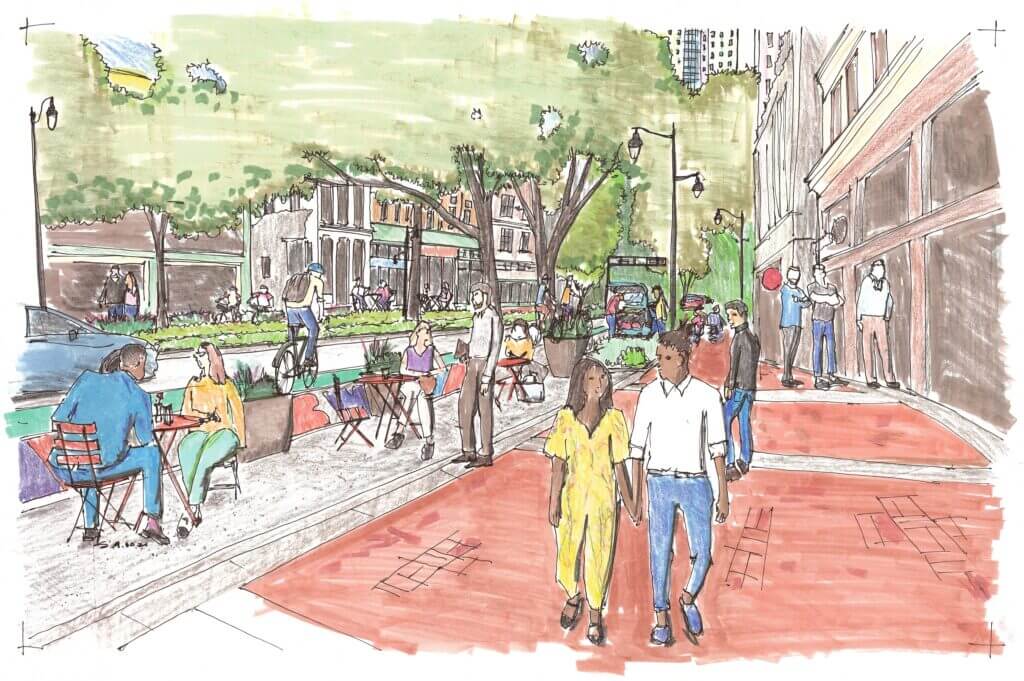 We hope you've noticed that big things are happening on 20th Street North! For the first time in nearly 50 years, Birmingham's main street is getting a face-lift. Here's a rundown on what to expect from this project. The "hardscape" work will be done in four phases. Now that the first phase is complete on the northbound lane of 20th Street from 3rd Avenue North to Linn Park let's talk about what gets done in each phase.  
---