We are almost one month out from The World Games 2022! This vibrant event will be transformative for Downtown, and we want you to be a part of it! If you consider yourself a lover of Downtown Birmingham and are the friend that always knows where to go or what to do Downtown, this might be the perfect fit for you. We invite you to become a Downtown Ambassador Volunteer and help Birmingham put its best foot forward! This is your opportunity to be part of a once-in-a-lifetime experience! As a Downtown Ambassador Volunteer, your organization is the face and the heartbeat of The World Games 2022 serving more than 50,000 visitors from around the world. Volunteer groups will be stationed around Downtown Birmingham to provide information and a memorable, consistent experience for all City Center guests.
---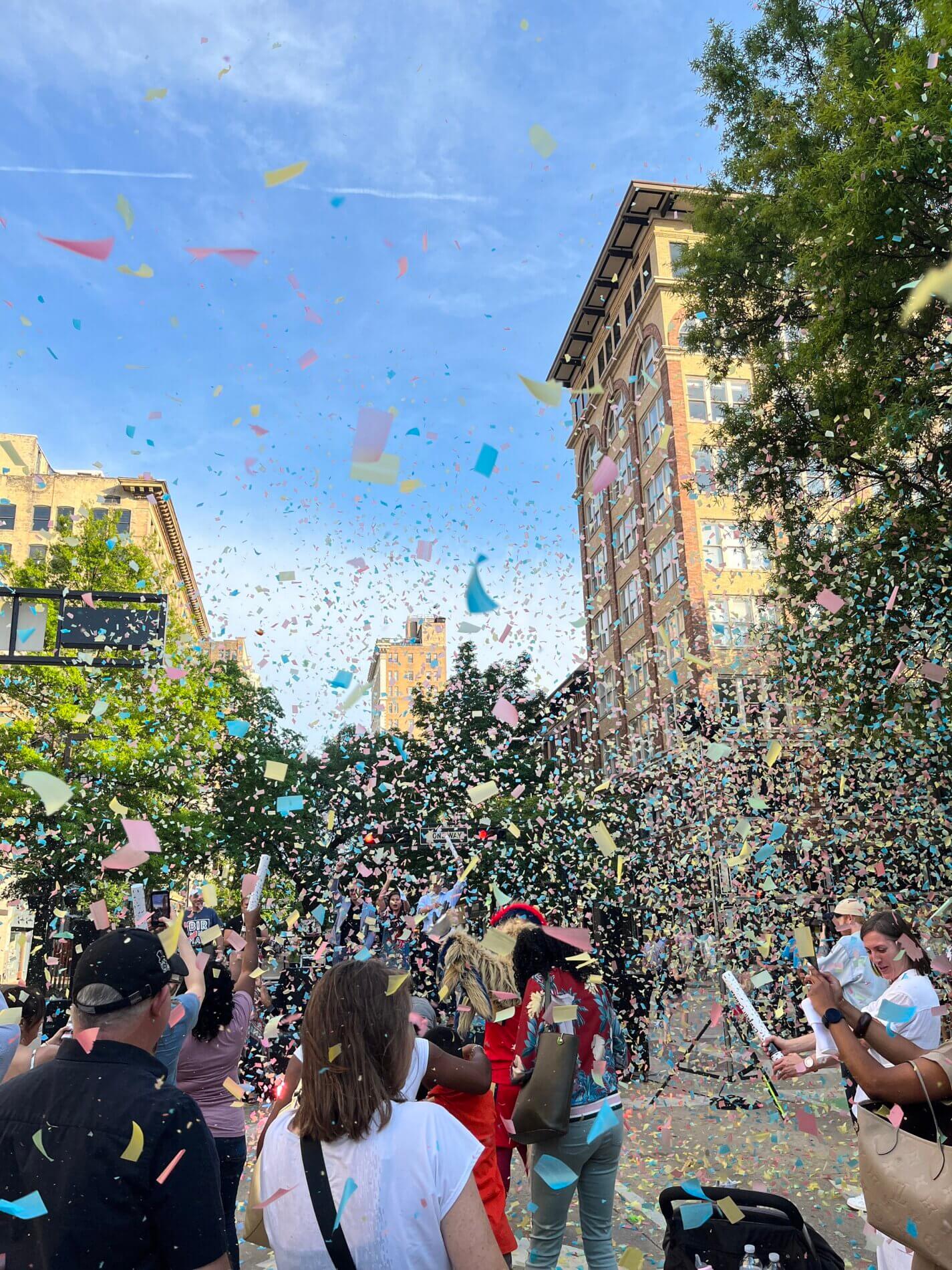 Okay – you probably know by now that we recently wrapped up construction on 20th Street (and if you didn't, surprise – now you know!). We held a street party to wrap it all up and it was a huge success, if we do say so ourselves. There's nothing better than seeing hundreds of people come together to celebrate the revitalization of their beloved city. How about we continue the celebrations and take a look back at the (20th) Street Party that took place last week? And be sure to stop by and check out all the fun new additions to Birmingham's main street next time you head down there!
---
As the home of UAB, Birmingham Southern, and Samford, Birmingham is no stranger to the world of college sports. But we're getting ready to kick it up a notch this spring and summer! Downtown Birmingham is fixing to experience tons of activity led by professional sports. Keep reading to see what all The Magic City has to offer.
---